Augmented Reality by Artivive kisses art into the modern age
Remember when you tried to sneak out your mobile phone to take a nice picture in the museum? Looking around nervously? Those days are definitely over. You proudly carry your smartphone in your hand, because it has become a central element of many exhibitions. Artivive shows this in an impressive way through their app, which uses augmented reality (AR) to enhance modern and classical works of art with digital elements and bring them into the 21st century.
New barriers through old reverence
Art and interaction, that was unthinkable in the past. Artwork was there to be gazed at in awe. With new generations, however, different times are dawning. "Generation Z has different priorities. Possessions matter less, experiences matter more. Through technologies like augmented reality, traditional works of art can be experienced. And this also goes down well on the social media feed," says Sergiu Ardelean, founder of Artivive. Audio guides and long texts would rather deter them from engaging with an exhibition. That's why he and his co-founder Codin Popescu decided to turn a visit to a museum into an experience and break down the existing barriers. Sergiu previously worked as a creative director in advertising agencies and saw the potential in working with AR for the arts and culture industry.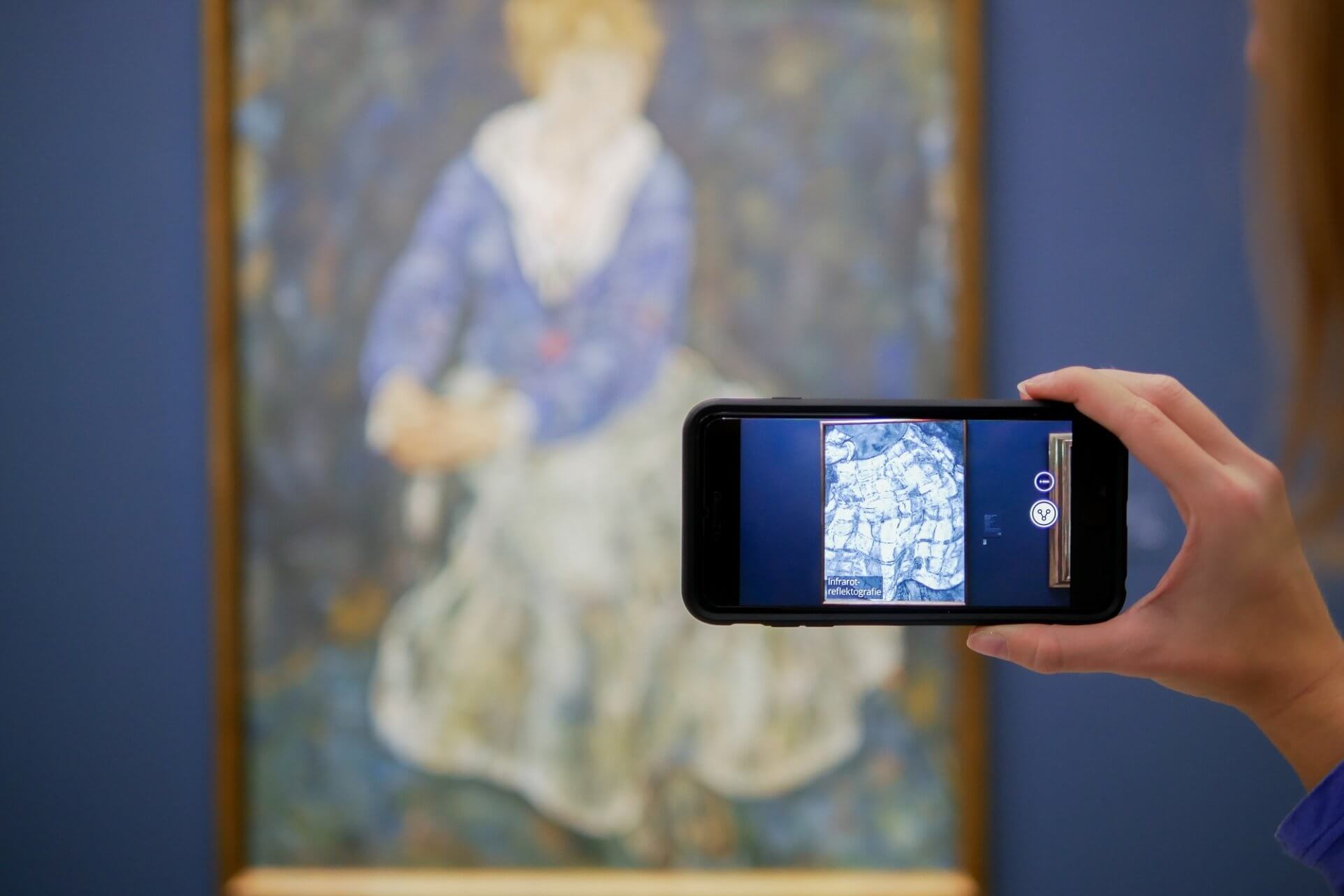 How does Artivive work?
Museum visitors can download the free app onto their smartphone or tablet. They then simply point their camera at a work of art and see the digital elements, which reveal new contexts or cultural aspects depending on how they have been processed. For example, videos can be added to classics to tell the story of how they came about, or animations can show visitors what the picture looked like as a draft. Some artists design their pictures with AR in mind, creating a completely new composition that only works as intended when analogue and digital components are combined.
Many paths lead to digitised art
The company, founded in Vienna in 2017, finances itself on the one hand through projects with renowned museums such as the Albertina, MAK or international institutions such as the Shanghai Himalayas Museum or the MIT – Massachusetts Institute of Technology. On the other hand, the use of the Artivive software, with which artists design their own or other artists' works, becomes a chargeable service after a free trial period. Museums that want to digitally upgrade their collections usually have the Artivive team accompany them or have the opportunity to get in touch with AR artists through the company. Theoretically, however, they could also use the software to create their own AR for their exhibitions.
An exciting example shows how the majority of museums work with Artivive: "In a project for the Belvedere, we received all the information from the art experts about the exhibit that we were to prepare digitally. Then we proposed ideas for digital enhancement, which an AR artist then designed with our software. A win-win situation for everyone involved," says Sergiu. You now learn and see that the artwork originally looked different and why it was redesigned – against the artist's original idea. If you want to see for yourself: it is the "Portrait of the Artist's Wife, Edith Schiele" by Egon Schiele in the Vienna Belvedere.
The relationship between art, museum and visitor
Digital technologies are part of the reality of our lives. This also means that the time has come for a rethink behind time-honoured walls – not least due to the Corona pandemic, when the halls remained yawningly empty. The additional fear of losing even more visitors to digital exhibitions is unfounded at Artivive. The app is only meant as an addition, not as a replacement. The atmosphere in the museum itself is an important part of the experience, says Sergiu. "You are in a different place, in a different mindset than between two online calls. Everything smells and sounds different. Only then does a relationship with the artwork develop," says Sergiu, who has also written a fascinating article on the subject.
Platform for AR Art
In the future, the community of artists and institutions will be expanded. "We want to connect both areas better so that even more collaborations emerge. We are internationally active, so that will work well." Artivive is set to become a thriving AR platform for the art scene, with artists commissioned to work for companies, private individuals or public institutions. Artivive already has 100,000 artists using AR to create their art.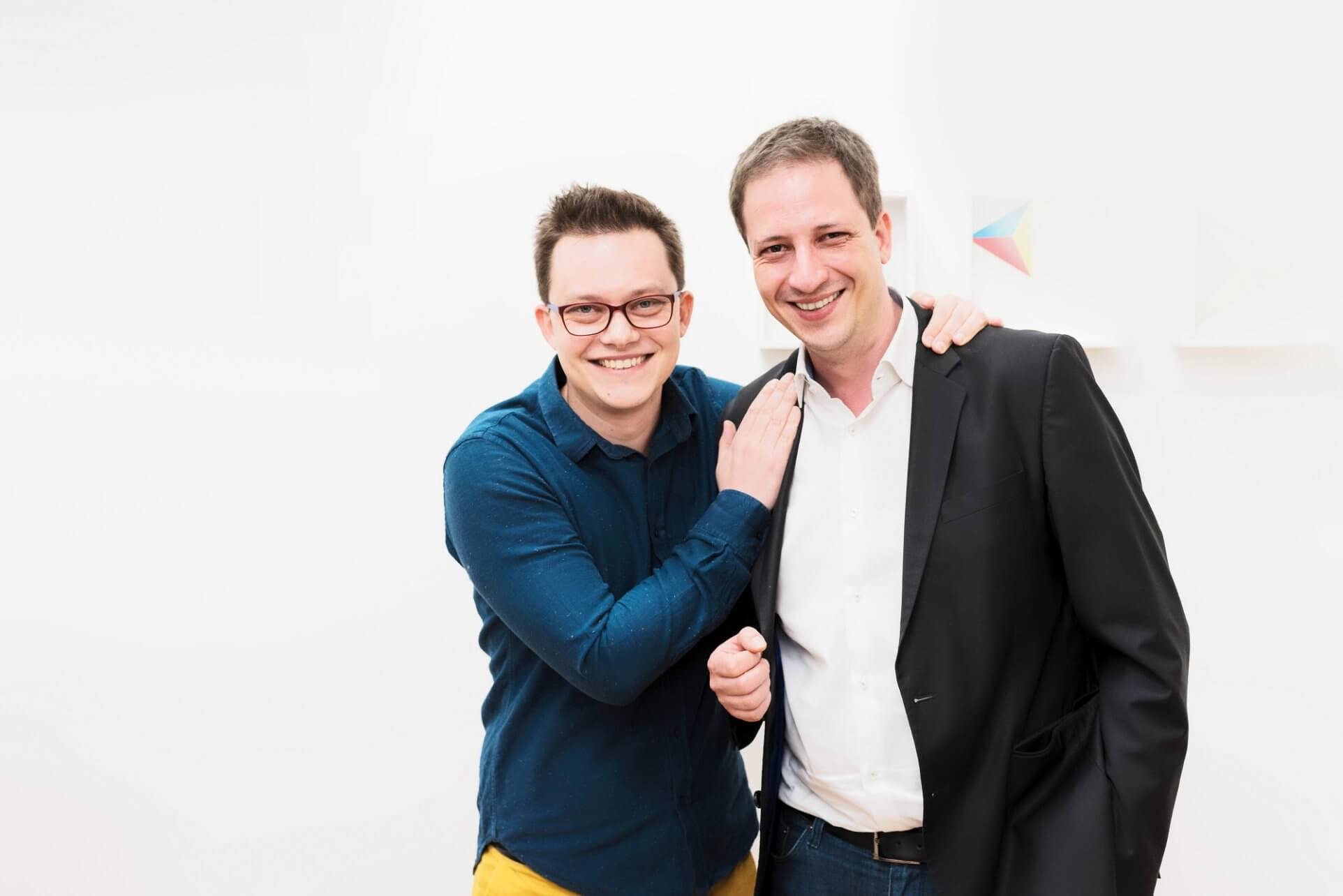 We asked Sergiu Ardelean
Has the Covid pandemic led to more openness towards digital technologies like yours in this country or in Europe?
Definitely. Our experience is that before Corona, many institutions had locked out digitalisation. Everything was supposed to stay the same. With Corona, many suddenly saw the potential in digital technologies and realised that they had some catching up to do. After a year of online meetings, we had completely different conversations with the museum operators. They now see the added value that augmented reality can offer without losing visitors. After all, we all want people to go to the museum. And that's exactly what we do with Artivive – we connect two worlds.
You are taking part in the Hong Kong EdTech Exchange Event of EdTech Austria – is the Asian market particularly important for you?
Yes, I would say so. People in Asia are very curious and mobile-savvy. Everything is done via mobile phone – from restaurants, table reservations, ordering and payment to appointments or courses. They are very open to new technologies. Wealth has also increased, especially in China, where there are also a lot of people who are interested in art. For us, it's ideal when all these worlds come together so well.
What are your plans for the future?
I think it would be cool if visitors could produce their own content about an artwork with our app. Because that would engage them even more with the artwork – after all, they need to understand what it's all about if they want to contribute. And it would be another new component if you invite your friends and family to the museum to show your own digital extension of the works. That would be another deeper interaction.
More articles
The following articles might also interest you.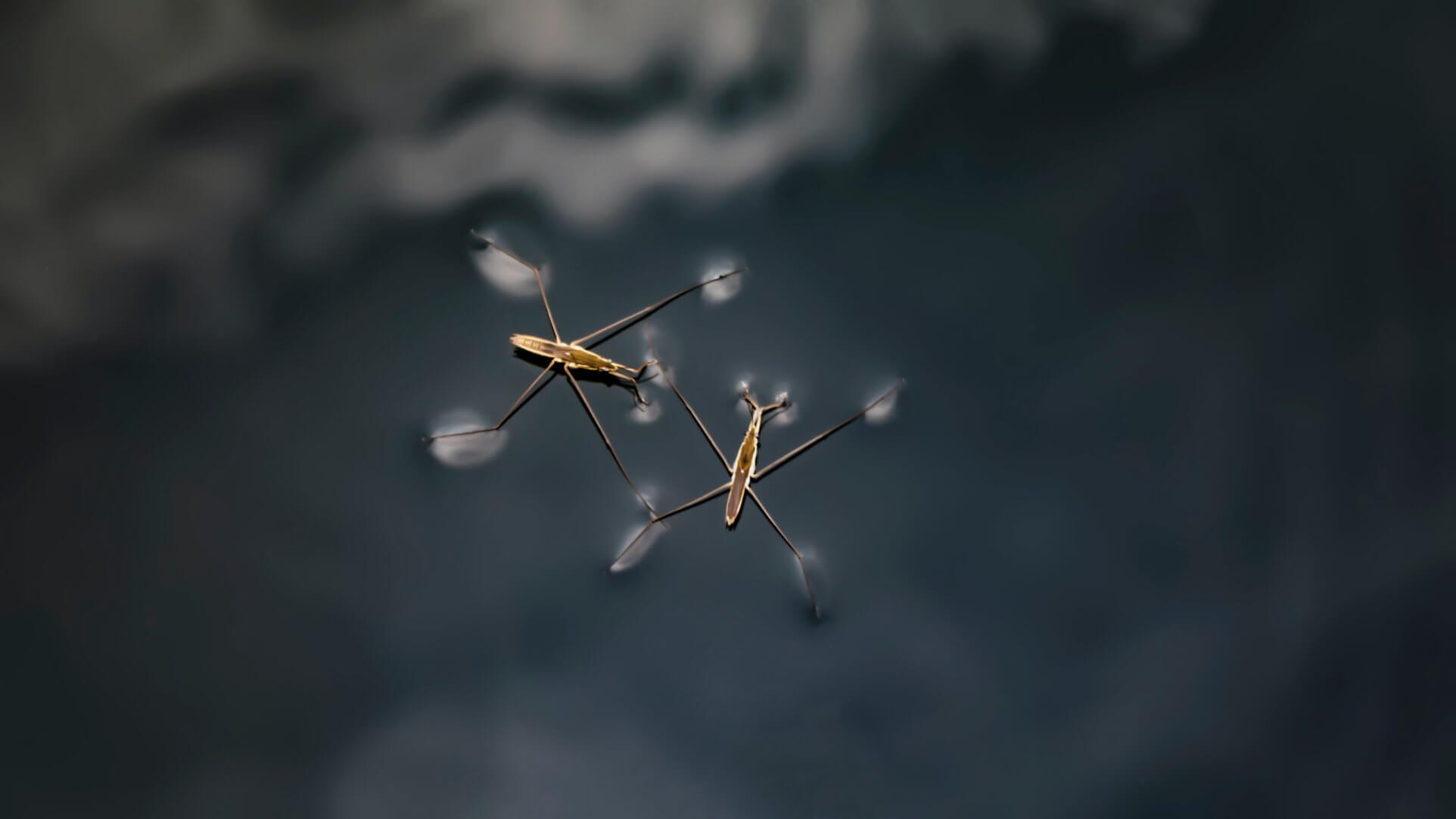 Photo: Hao Wang on Unsplash
Early Childhood Education Part 1: Chasing the water strider in a lab coat
25. September 2023
Read article