Early Childhood Education Part 1: Chasing the water strider in a lab coat
We can all remember certain situations from kindergarten, right? Maybe a smell or something we discovered for the first time. It is precisely at this time that we try to understand the world around us intensively and especially what we see and feel in the process. Early childhood education – the first learning support up to primary school – can enable positive learning experiences here, which at best shape the rest of life. "That's what we're here for," says the managing director of Spürnasenecke Josef Eder: "You can't start early enough to light the fire in the child! We make the first contact with STEM joyful so that children know at school how cool these subjects are."
To enable child-friendly experimentation and research, kindergartens are equipped with furniture and research tools such as test tubes, magnifying glasses or microscopes from the STEM area. "STEM" stands for science, technology, engineering and mathematics. The elementary teachers then receive extensive personal training and regular network meetings from the Spürnasenecke team. The Spürnasenecke is financed either by the institutions themselves, municipalities or companies, which thereby enable the promotion of young talent. There are now more than 100 Spürnasenecke in the province of Salzburg alone.
Theorising and making mistakes
Dressed in a white researcher's coat and with the hand puppets Elli, the research squirrel, and Hansi Hase, the little ones then set off on their journeys of discovery. 100 different physical, chemical, biological and technical experiments are ready and waiting for them – depending on their interests and the amount of time they have. "Experiments in biology tend to be slower, but they often live, which many children find very exciting. Physics and chemistry are faster, there is a lot to marvel at. But many children also find the effects that can be produced with our electrical construction kit and robots exciting. So we catch everyone either on an emotional or analytical level," says Josef.
In the role of explorers or discoverers, the children are allowed to try things out for themselves and explain to others what observations they have made. For example, when they look at an insect under the microscope or find out why a water strider does not sink. An important cornerstone of the concept to which the educators of the Spürnasenecke attach great importance: "At enrolment, we pay special attention to ensuring that this principle of empowerment is internalised by the kindergarten team. The children should come up with a theory on their own. If it's right, fine, if it's not, that's also a great step! We are concerned that mistakes are not perceived as something bad, but as a realisation on the way to the goal".
The right time for digital tools
Josef also observes the effects of such a positive error culture in his job as a physics teacher at the BORG Straßwalchen. The school software Geogebra, for example, makes it possible to simply try out mathematics to find out for oneself what can work. At the same time, he says, it is important that there is no constant assessment. "This makes it possible to honestly feel the mathematics, which in turn can lead to a strong development of interest. I have seen this in my students, some of whom are now even studying chemistry or physics." However, there are no digital tools in the Spürnasenecke. Because at this early stage of learning, the focus is on experiencing with all the senses. "You wouldn't believe how fascinated a small child can be looking at an insect through a microscope for minutes on end. And practising their own concentration quite naturally."
By the way, a good time for learning with digital tools is at primary school. There is currently an enormous demand for projects such as the Spürnasenecke, in order to cover STEM subjects seamlessly from kindergarten to secondary school. "We are currently developing an app for this," Josef reveals. Currently still in the pilot phase, the Spürnasenecke Primary should be ready for the market by the beginning of 2024. It will soon be used by many more young sleuths to go on a discovery tour, to develop their interests and perhaps even awaken the scientist in them.
Short interview: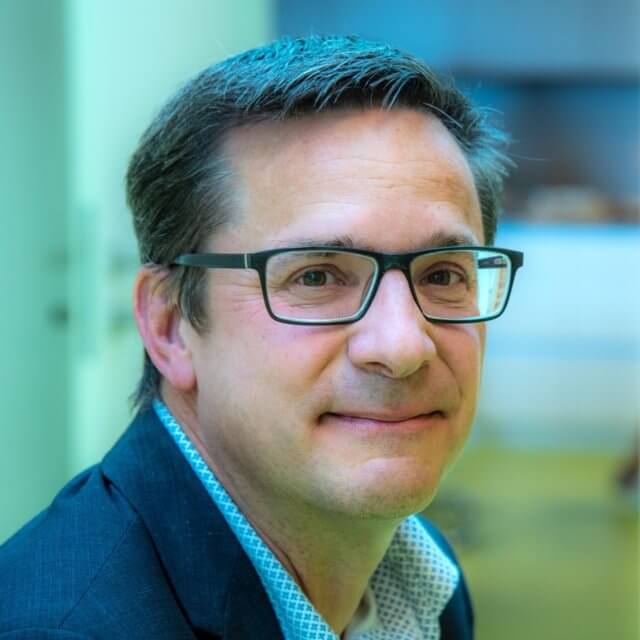 Is there such a thing as too young in early childhood education?
For a long time, many people, including myself, thought that there was such a thing as too young. However, when we installed the first sniffer corners in kindergartens, we saw that even toddlers from affiliated toddler groups were interested in them. So we are slowly moving away from the age principle because it depends entirely on the developmental stages of the children.
Are the effects of the nose corner noticeable in schools?
We have often seen that the "nose corners" are sometimes simply used by primary schools when there is a kindergarten in the same building. This makes perfect sense, especially in science lessons. With the Spürnasenecke Primary, we will hopefully soon be able to meet this need in a way that is tailored to primary schools. Which would, after all, be a logical step – with the same concept – creating positive feelings about STEM subjects to keep learning.
And last but not least: Now why can't a water strider sink?
Because of the surface tension of water! If you fill a bowl to the brim with water, you can try very carefully pushing paper clips into it. They will then actually float on the water. Why? Because the forces between the water molecules are strong enough to hold them.
More articles
The following articles might also interest you.