EdTech continues to boom in Austria
The great EdTech news from Austria does not stop.  After GoStudent was already able to raise a total of 275 million euros from investors this year and became Europe's first EdTech Unicorn with a company valuation of 1.4 billion euros, they also announced the acquisition of Viennese EdTech startup FoxEducation in September. In late November, the digital language learning platform Busuu was acquired by the publicly traded U.S. education technology company Chegg for €385 million as well. Although Busuu is headquartered in London, it was founded by Viennese-born Bernhard Niesner back in 2008 and was the first business angel investment of well-known domestic startup investor Hansi Hansmann in 2010. Bernhard Niesner has also served as CEO of the company since its inception and will continue to do so after the acquisition by Chegg.
Byju takes over GeoGebra
Yesterday, Wednesday, the next acquisition of an Austrian EdTech in the three-digit million range was announced. Indian EdTech giant Byju's, the world's most valuable education technology company with a valuation of about 18 billion euros, has acquired Austria-based EdTech company GeoGebra. Although the purchase price has not been officially disclosed, it is estimated to be around 100 million euros.
GeoGebra is a free dynamic math software for educators and learners of all ages. It combines geometry, algebra, tables, drawings, statistics and analysis in one easy-to-use software package. GeoGebra also has a rapidly growing community consisting of approximately 100 million users from 195 countries. As a result, GeoGebra is the world's leading mathematics software and supports innovative teaching and learning of STEM (mathematics, computer science, natural sciences and technology) subjects around the world. The first version of the program was already developed from 2001 to 2002 by the Austrian Markus Hohenwarter as part of his diploma thesis on the topic of "Didactics of Mathematics and Computer Science" at the University of Salzburg and was then continuously further developed. As part of the acquisition, Byju's announced that GeoGebra's current applications and web services will continue to be available free of charge after the acquisition.
"GeoGebra was born out of a passion for helping students learn mathematics in a visually engaging and compelling way. Our shared passion for learning and teaching aligns with Byju's, making them a perfect partner as we continue our journey. I am confident that this partnership will help millions of students learn math in an interactive way to overcome and master their fear of math," Markus Hohenwarter, co-founder of GeoGebra, said in a statement.
Where is the journey headed?
With nearly 2 billion euros of investments in European EdTech companies in 2021 (up to and including Q3), tripling the investments from the previous year (about 700 million euros in the whole of 2020), EdTech is booming across the continent. Due to changes in the regulatory framework in China, even the Asian superpower could be overtaken this year and Europe attracted the most EdTech investments directly after the USA and India. The UK and France continue to set the pace, but Austria was able to catch up strongly this year and make headlines worldwide with the financing rounds and acquisitions mentioned above. The market will continue to consolidate in 2022 and a reduction in investments is not expected. Even though Bernhard Niesner very aptly said in the course of the acquisition by Chegg: "If founding a startup is a marathon and not a sprint, then founding an EdTech startup is an Ironman," there is currently hardly a more exciting time to be active in this field!
More articles
The following articles might also interest you.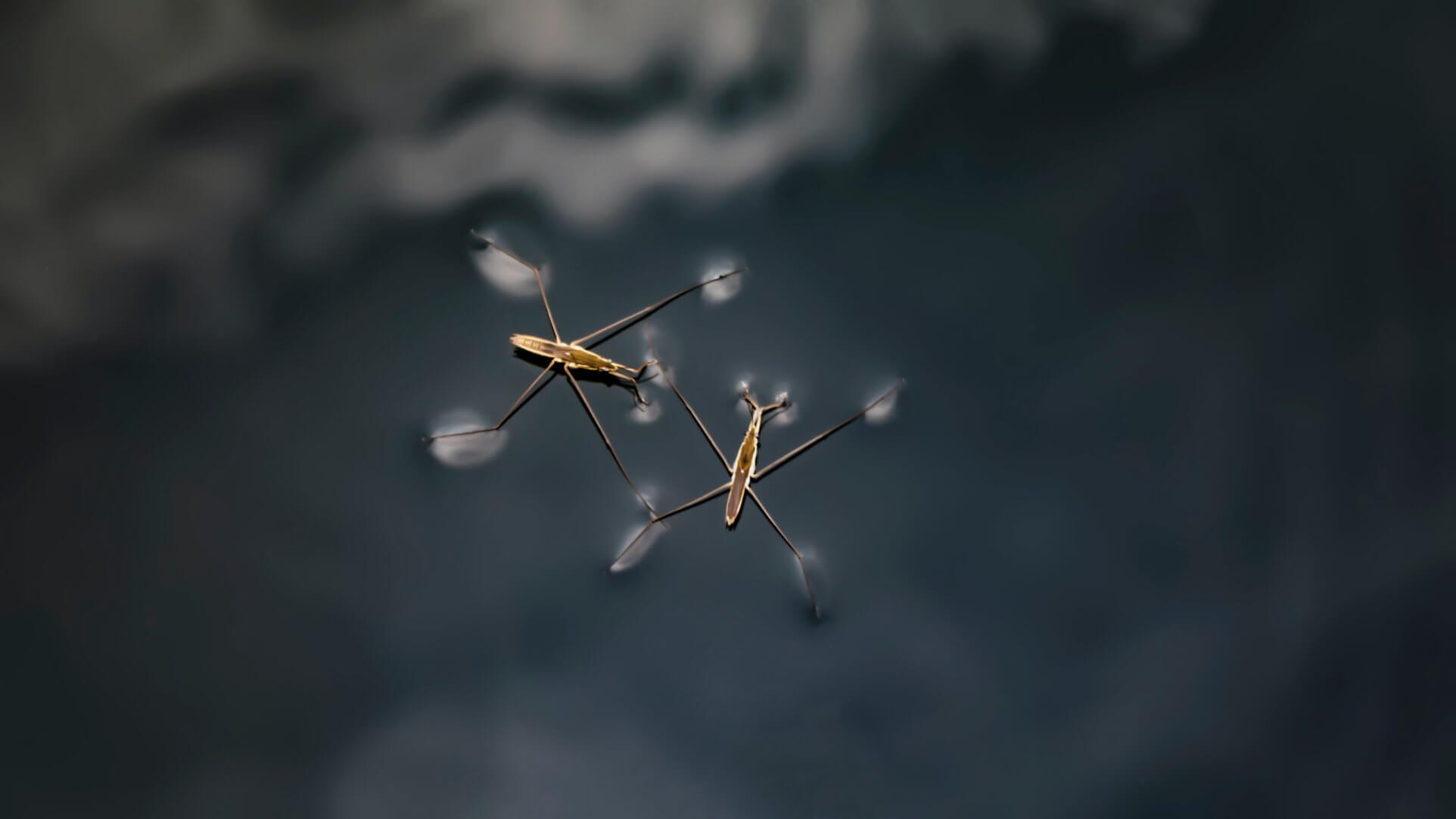 Photo: Hao Wang on Unsplash
Early Childhood Education Part 1: Chasing the water strider in a lab coat
25. September 2023
Read article