Ready for Red: Against stuffy menstruation education
Strawberry week – that actually sounds really sweet. However, it can also be quite bitter. After all, every woman has to deal with it inevitably (and usually for more than half a lifetime). We're talking about periods, of course – strawberry week is a term used for menstruation in Austria. Ready for Red actually says it all: be ready for the red days. This is a digital learning platform by erdbeerwoche (strawberry week) that provides students with simple and unagitated information about menstruation.
erdbeerwoche was founded in 2011 as the first Austrian social business on the topic of menstruation and sustainable period products, says founder Bettina Steinbrugger. However, it had one drawback: the embarrassment factor among adolescent girls and boys. Only very few of them dared to like topic-related social media posts or to ask for more information. Possibly also because of the old-fashioned and stiff education at schools? "I can still remember the hormone curves in the biology book, which reminded me more of the sine curve in maths. And not so much that it had anything to do with my body."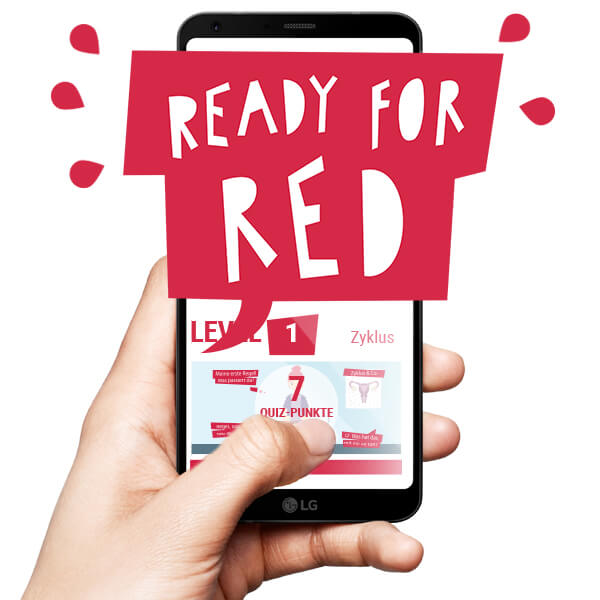 How much blood do you lose during your period?
So it was clear – a cool learning platform for schools was needed. "Then we developed Ready for Red, so that pupils can learn about the female reproductive organs and the cycle through funny videos or games. In a very relaxed and uncomplicated way. And they also learn about sustainable hygiene products or what helps with pain," says the founder. The content is modular, so teachers can put together individual lessons for their classes.
Ready for Red currently consists of more than 70 digital tools, including games and quizzes such as the "Dos and Donts for Period Pain" or the "Menstru Activity", numerous videos – for example, a sympathetic experience report by a young influencer who talks about her endometriosis – as well as animated stories or exercises. So there is a lot of content, which often creates a relaxed atmosphere in the classroom with a slight wink: for example, with two videos about young men who have to guess how many period products women need in a year or how much blood they lose on average per month. (Curious? Click here and here to find out!)
Independent and individual learning
The use is as simple as possible: By registering (free of charge) on the Ready for Red website, teachers receive an access code for each class, with which the pupils can work through the lessons independently on all devices. Teachers can then see the progress of their classes and decide which material they want to review together in class. The programme also shows the ideal units according to the respective requirements such as age and knowledge level of the pupils or the time available. After registration, schools also receive a Ready for Red box with period products such as panty liners, pads, tampons, period underwear or period cups.
Bye-bye embarrassment: it's easier to ask anonymously
Back to the original problem. After all, Ready for Red was born out of the need for a low-threshold information platform for teenagers. So that they can get their answers despite the shame and embarrassment and the taboo surrounding their periods slowly dissolves. The idea: "On our platform, they can simply ask questions anonymously," says Bettina. And lo and behold: there is a lot of interest. "We get a lot of messages from the students this way, and the teachers are also satisfied with how it works in practice. Bettina and her team forward these requests to the teachers in charge, who then discuss them with the students in the respective class. This way, everyone should really be ready for "Strawberry Week".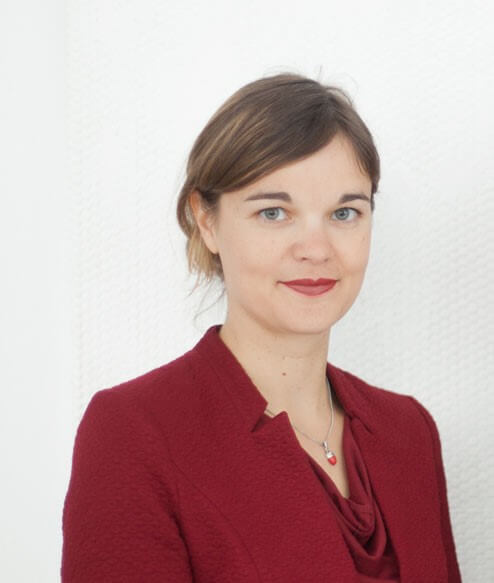 We asked Bettina:
Are younger women more interested in sustainable products?
Yes, definitely. In our experience, the choice of menstrual hygiene is definitely a question of age. Among 15-16 year olds, for example, interest in a menstrual cup is increasing, while girls aged 10-11 prefer period underwear. There is of course much more choice now than there used to be.
How do you finance Ready for Red?
We do it through the Ready for Red box. It contains period products from various producers who pay us a financial contribution, including the right to advertise them on their own websites. Our website and content, however, remain free of advertising. That is very important to us. During the development, we received funding from AWS and the City of Vienna, for example.
You have received so much positive feedback, was there actually any negative feedback?
Yes, there is a funny hoppala from the schools every now and then. Our website sometimes doesn't make it through the IT child protection. Simply because terms like vagina or sex appear. We can only help by appealing to the schools to unlock our site. (laughs)
More articles
The following articles might also interest you.