Salzburg apprentice hackathon: from idea to prototype in a day
Digitalisation is making its way into all areas of the economy, into all sectors. Safe handling of digital tools is therefore becoming increasingly important. This makes it all the more important to get children and young people excited about designing and using digital tools.
To this end, EdTech Austria and the Salzburg Chamber of Commerce have launched the "Salzburg Apprentice Hackathon". At the 2nd Apprentice Hackathon, apprentices developed creative solutions in the form of app prototypes for business practice in one day as a team. A total of 31 participants from ten Salzburg companies came together in twelve teams to create new digital solutions for practical use. This year, the spectrum ranged from a logistics app for large warehouses to an onboarding app for new employees.
On Tuesday, 4 October, the best apps were awarded prizes. Our project manager Julia Pichler sat on the jury for the "Professionals" category and was thrilled by the apps that the young people programmed: "Programming such application-oriented solutions in such a short time is very remarkable. The commitment of the apprentices was impressive. We are happy that we can bring young people closer to programming in this way and show them that anyone can learn programming."
"I am very pleased that so many company teams took part in our hackathon again. It deserves great recognition that young people take part in competitions in addition to their education," said WKS Vice President Marianne Kusejko. "I would also like to thank the supervisors in the companies who accompany the young people at the competition and in their training."
In addition to non-cash prizes such as Oeticket vouchers, the winning project teams are invited to participate in the Federal Apprentice Hackathon at the "WKÖ Coding Day" in Vienna.
The winning teams:
Rookies category (2nd year of apprenticeship)
1st place: Project "Carpool" by Blizzard Sport GmbH: an app for carpooling within a company. Users can offer or request rides.
2nd place: Project "Knowledge Sport" by Intersport Tscherne: An app for information and knowledge about sport. Within the company Intersport Tscherne, information, materials, technology and insider information can be shared.
Category Professionals (3rd year of apprenticeship)
1st place: Project "Onboarding" by Salzburg AG: An app for onboarding with various information, e.g. first working day, information about the company and department, contact person, buddy system, information about lunch and much more.
2nd place: Porsche Holding's "Fast Lane" project: an app for IT tickets that can be used on the road or in the home office. This is how you get fast IT help.
Category Experts (4th year of apprenticeship)
1st place: Project "Leen" by Salzburg AG: An app with tips and tricks on how best to save electricity.
2nd place: Project "Wheelloader Finder" by Liebherr: An app where you can quickly find large machines in a warehouse and book them – for a better overview in the warehouse with an included Google Maps.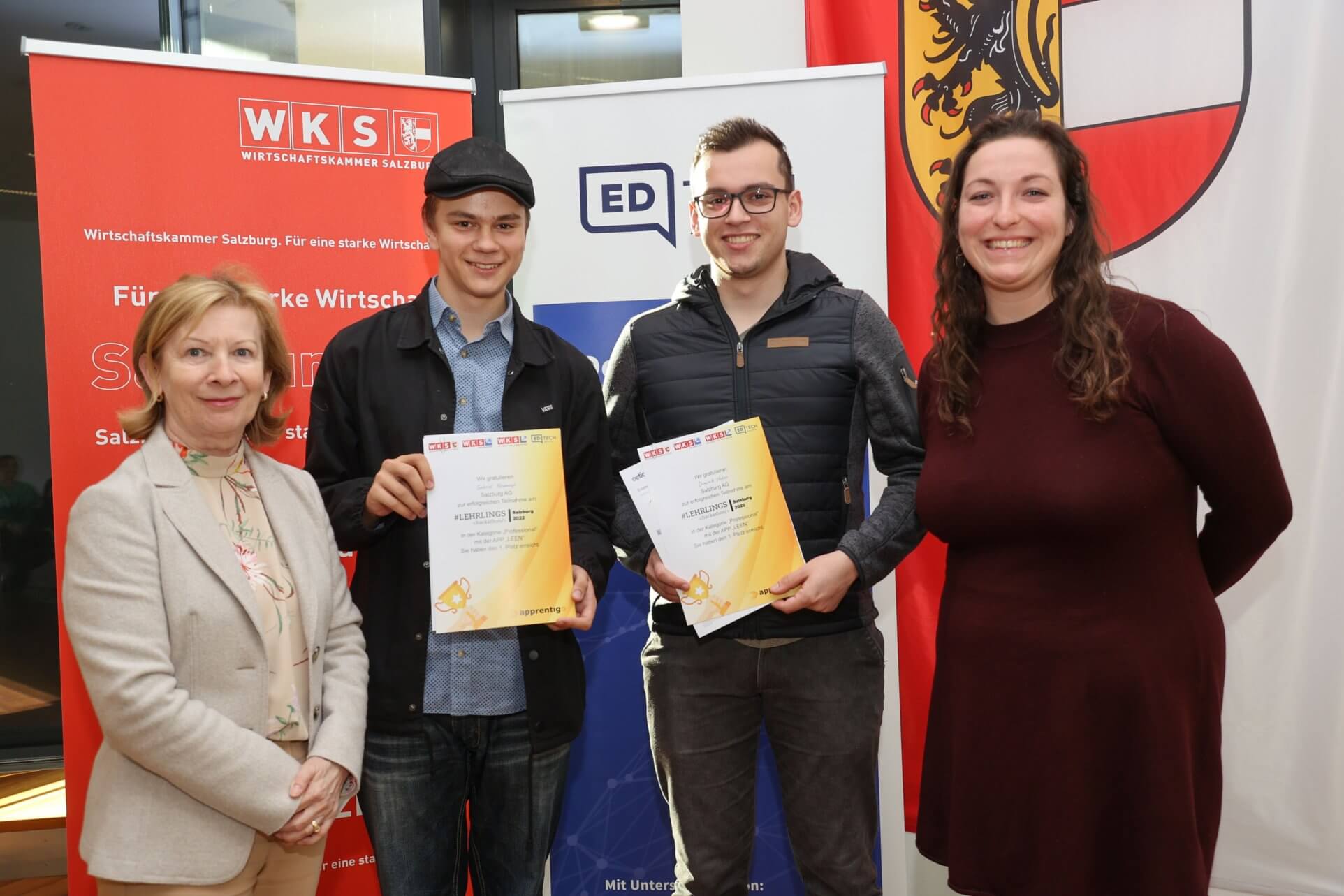 More articles
The following articles might also interest you.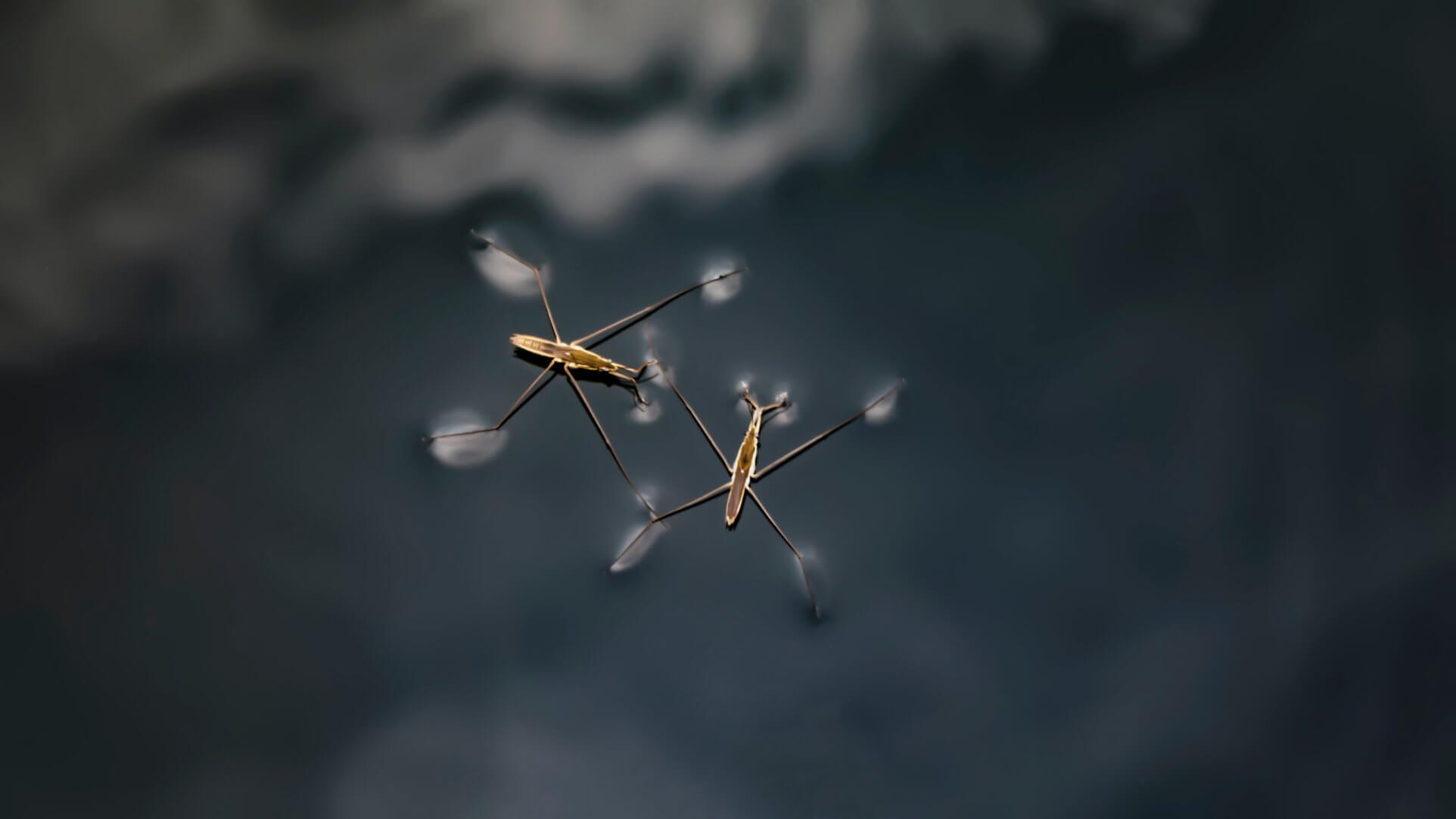 Photo: Hao Wang on Unsplash
Early Childhood Education Part 1: Chasing the water strider in a lab coat
25. September 2023
Read article