Dialect & culture: Understanding languages with uugot.it
If even native Austrians don't understand expressions like "Mei, isch des bärig!", what about the many German-Newcomers who have only recently had to find their way around Austrian culture and language? This is where the app uugot.it comes in – so that learning German does not remain a mere vocabulary exercise in high-level language, but contributes to a holistic integrative experience with content that is up-to-date on a daily basis.
Television with added value
In 2016, Philipp Etzlinger founded the social impact business as a response to the then acute refugee situation in Austria to promote integration and language understanding. On uugot.it TV, the programme of the Austrian public service broadcasting station is equipped with interactive subtitles for this purpose. People who have only recently arrived in the country can expand their vocabulary and at the same time learn more about the culture, country, people and views. Learning is based on an "intralingual principle": German subtitles are inserted into German audio language. This is ideal for learning a language in this way.
The common argument that television is not a particularly valuable educational medium is definitely too short-sighted for Philipp. "I myself learned the language through French television when I did a semester abroad in Paris. Back then with a pen and notepad so I could look up the vocabulary later. Over the years, I've heard again and again that many people feel the same way, so it was clear to me that there was a real opportunity for educational prospects here," says Philipp.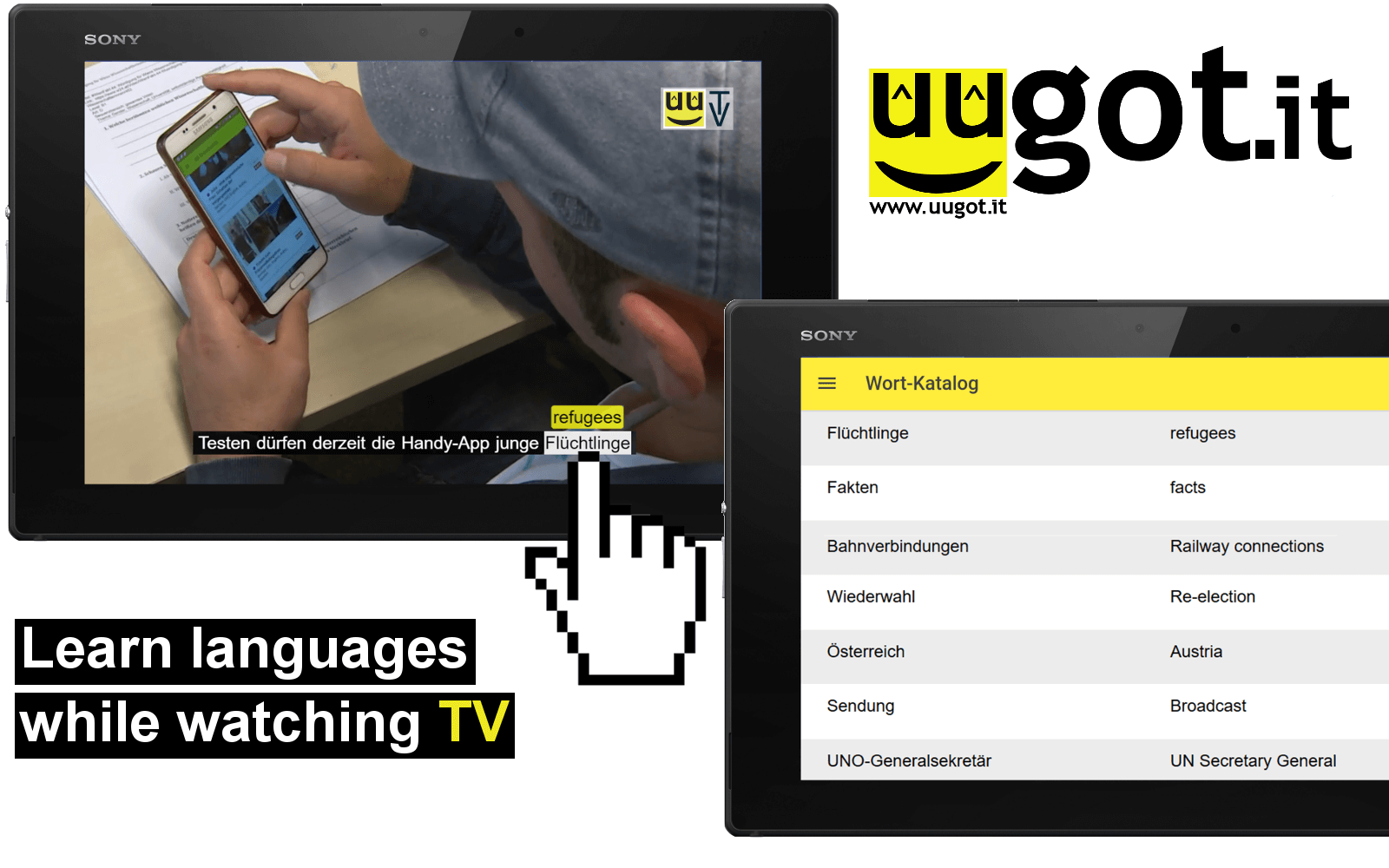 20 words every week
If the police officers do speak too much in dialect or the news of ZIB 2 rushes by too quickly, the speed of the contributions can be reduced on uugot.it TV. If users don't understand a word, they can click on it and it will be translated immediately. The 20 most recently clicked words then end up in a separate learning area – for more intensive vocabulary training. The cinematic context and repetition thus reinforce language skills. Between 80 and 100 television clips are added in this way every day.
Fewer language barriers
Meanwhile, schools also benefit from the interactive subtitles: On uugot.it sCOOLing, teachers have access to programmes and videos that are particularly suitable for secondary level 1 or 2. Subjects such as chemistry, biology or political education are accompanied. Teachers can work with existing exercises on the teaching platform or create their own. The exercises can then be solved immediately by the students, as needed, and thus simultaneously with the video.
The same technology is used in uugot.it TV, which in this version makes it easier for learners with poor German skills to follow the lessons. This is especially important in conurbations, says Philipp: "Those who don't need subtitles simply switch them off and those who do can use them. Students with a different first language can thus individually remove language barriers through the click2translate subtitles without having to expose themselves. Teachers have told us that the self-confidence of the students concerned increases enormously and that this in turn has a positive effect on the classroom dynamic." More than 9,000 contributions and programmes are already on uugot.it sCOOLing, which teachers can book for 15 euros per pupil and school year via the schoolbook campaign.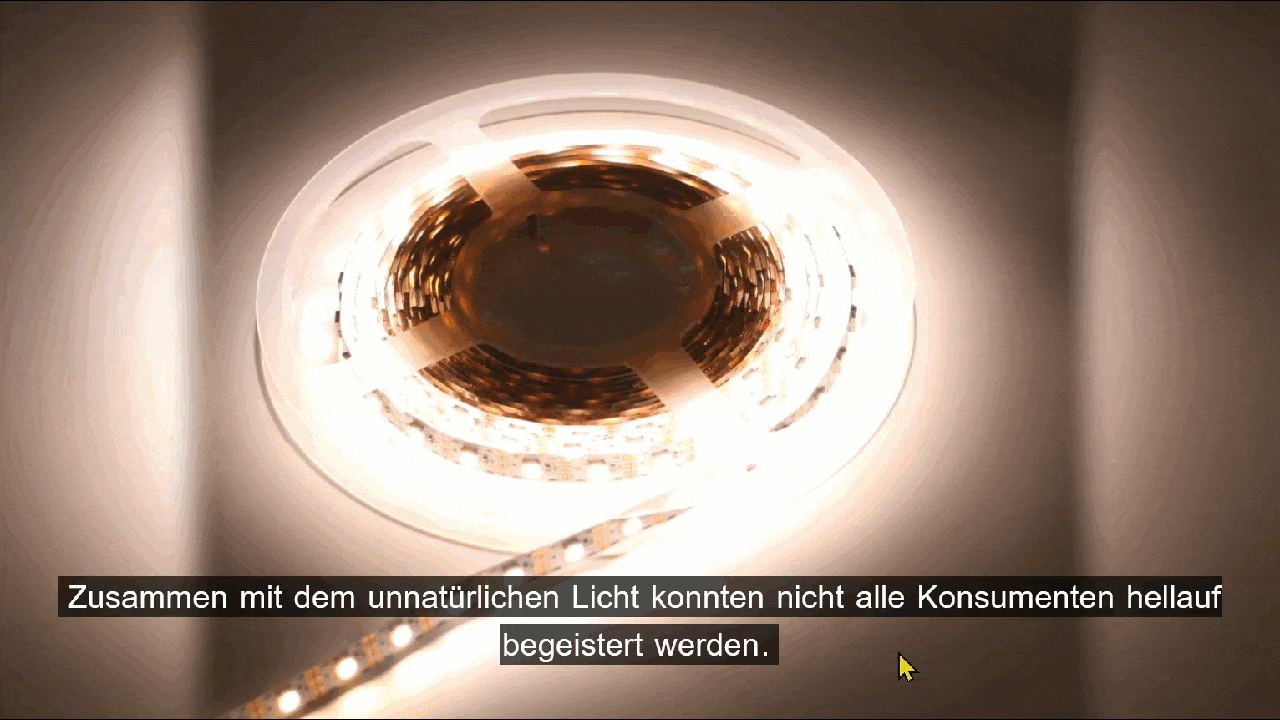 Complex processing meets real life
Speaking of technology: Behind this sophisticated principle lies an equally complex process. When a first language is implemented on uugot.it, it is first imported into the system by linguists together with its grammatical rules – for example, word types such as verbs, adjectives or prepositions – and its basic vocabulary. This, in turn, is the basis for an automated translation programme and an algorithm that make it even easier for users to use. 16 languages, including Ukrainian, Syrian and Arabic, are currently embedded as translation languages on uugot.it. In daily use, this means that users are relieved of the burden of translating words they do not understand so that they can follow the real world in Austria. And it also promotes integration.
We asked Philipp:
uugot.it has already received a few awards, which ones were you particularly happy about?
I have to say I was very happy about the 3rd place at the Sozialmarie award, which honours "Social Innovations". This is a transnational award that was set up by the "Unruhestiftung". And from that point of view, it's a great thing for me to see uugot.it at the forefront of the many great initiatives that want to make the world a little bit nicer. This is a nice award for our team. At the moment we also have a cooperation with the province of Upper Austria for integration projects, which I am also very happy about. For example, there is a project for Chechens living here to integrate them even better into society.
What do you say to people who doubt learning through films?
uugot.it is not so much about films, but about current programmes and formats that in one version or another depict cultural understanding and people's lives. Thus they also have a high integration aspect. For example, if people haven't lived in Linz for long and meet a Mühlviertel resident on the street, they won't understand much at the beginning of their German learning, because German courses are designed for the standard language or standard German. This is exactly what uugot.it is for, where they can use local channels like LT1, or in Vienna, W24.
Learning through television or films has meanwhile been scientifically proven many times over, you only have to look at Scandinavia: International film productions are not dubbed there. The result speaks for itself: Scandinavians generally speak better English than those of us who live in Austria or Germany. But with uugot.it, the learning experience and learning output is even better.
More articles
The following articles might also interest you.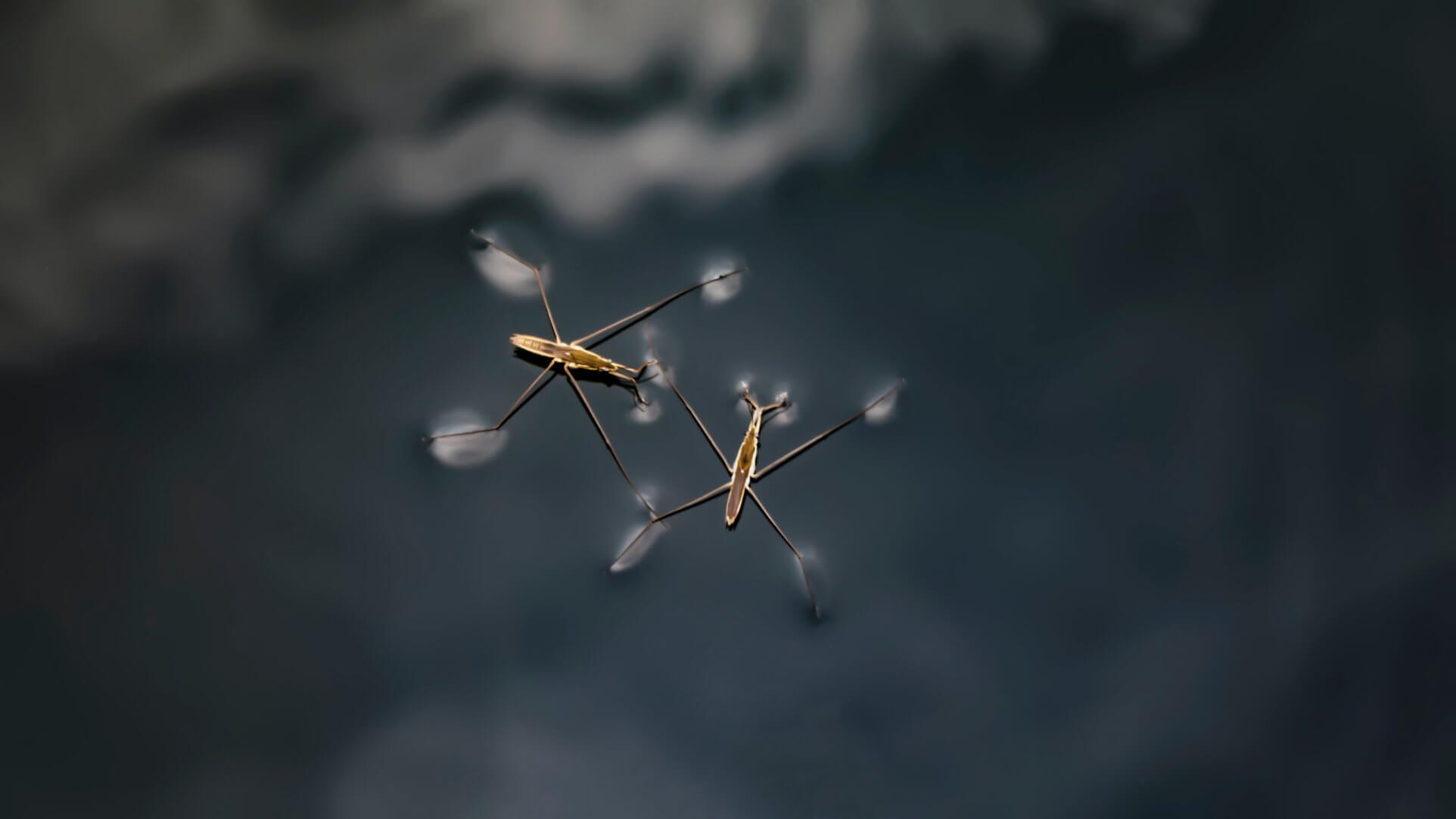 Photo: Hao Wang on Unsplash
Early Childhood Education Part 1: Chasing the water strider in a lab coat
25. September 2023
Read article