Vocationeers – Share expertise, anytime, anywhere
Medicine and medical technology – highly complex and constantly changing. Therefore, it is particularly important that medical staff, especially surgeons, are always up to date with the latest technology. Despite all this, there is currently no way to easily process clinical teaching and learning content and share it with the community. The (M)EdTech startup Vocationeers from Hallein near Salzburg provides a remedy and has developed a corresponding online platform with MYSEBASTIAN.
MYSEBASTIAN is a learning and content management system that allows knowledge to be individualized while still remaining comparable. Vocationeers founder and CEO Werner Korb explains what this means: "The treatment of patients is very individual, on the one hand because of their particular needs, and on the other hand because of the surgeons themselves. They always operate in the way they think is best. They have also acquired and developed their own special treatment methods over time, which they naturally want to apply. With MYSEBASTIAN, they can all teach, compare and also adapt their specific treatment methods. For example, you can see how doctors in India, New York or Tokyo perform an operation, how they proceed step by step or which instruments they use. So I can share my workflow with Dr. XY from Tokyo and ask for expertise. That way, surgeons can network with each other around the world."
Digitizing clinical knowledge
The platform is aimed at healthcare professionals from all disciplines, hospitals, training centers and medical technology companies. "We want to become the leading platform for sharing expertise in the healthcare sector while remaining independent," says Werner. MYSEBASTIAN can be used by people who teach and people who learn. The platform can be compared to a mixture of Linkedin, Youtube and Google for surgeons.
MYSEBASTIAN is the first digital web platform for clinical experts, making their expertise available and usable for various purposes. Applications include teaching, congresses, case discussions, presentations, product training and much more. With the help of digital tools and a unique UX concept, medical knowledge is democratized – for the safety of patients.
This is Vocationeers
The Vocationeers were founded by Werner Korb. He has been scientifically active in surgery and medical technology for over 20 years and is a computer scientist and human factors expert. He has also developed several surgical training simulators and patents, including the RealSpine simulator. At some point, he felt the need to digitize clinical knowledge in a new form. This is how Vocationeers came into being.
On board are chief developer Karl Frank, research and development expert Philipp Gernerth and programmers Mike Silbergasser and Tobias Neumann. They were also recently able to recruit renowned surgeon Karl Miller for their clinical advisory board and Michael Reiter from W&H as a mentor. By the way, the name "Vocationeers" is a combination of "vocatio" (Latin for vocation) and "engineers" (English for engineers). Vocationeers therefore see themselves as engineers by vocation.
No mon, no fun
However, because vocation alone is not enough to build an (m)ed-tech startup, the Vocationeers rely on a mix of subsidies, investments and crowdfunding for financing. They are supported in these matters by ITG – Innovationsservice für Salzburg and Startup Salzburg. In addition to funding from the state of Salzburg, Investor:innen, silent partnerships and the aws Covid-19 aid fund for startups, they have obtained an FFG grant for the development of MYSEBASTIAN. They are also relying on collaboration with partners from industry, medicine and education. The launch is planned for this year. Doctors and surgeons will then be able to test the platform free of charge in an initial phase.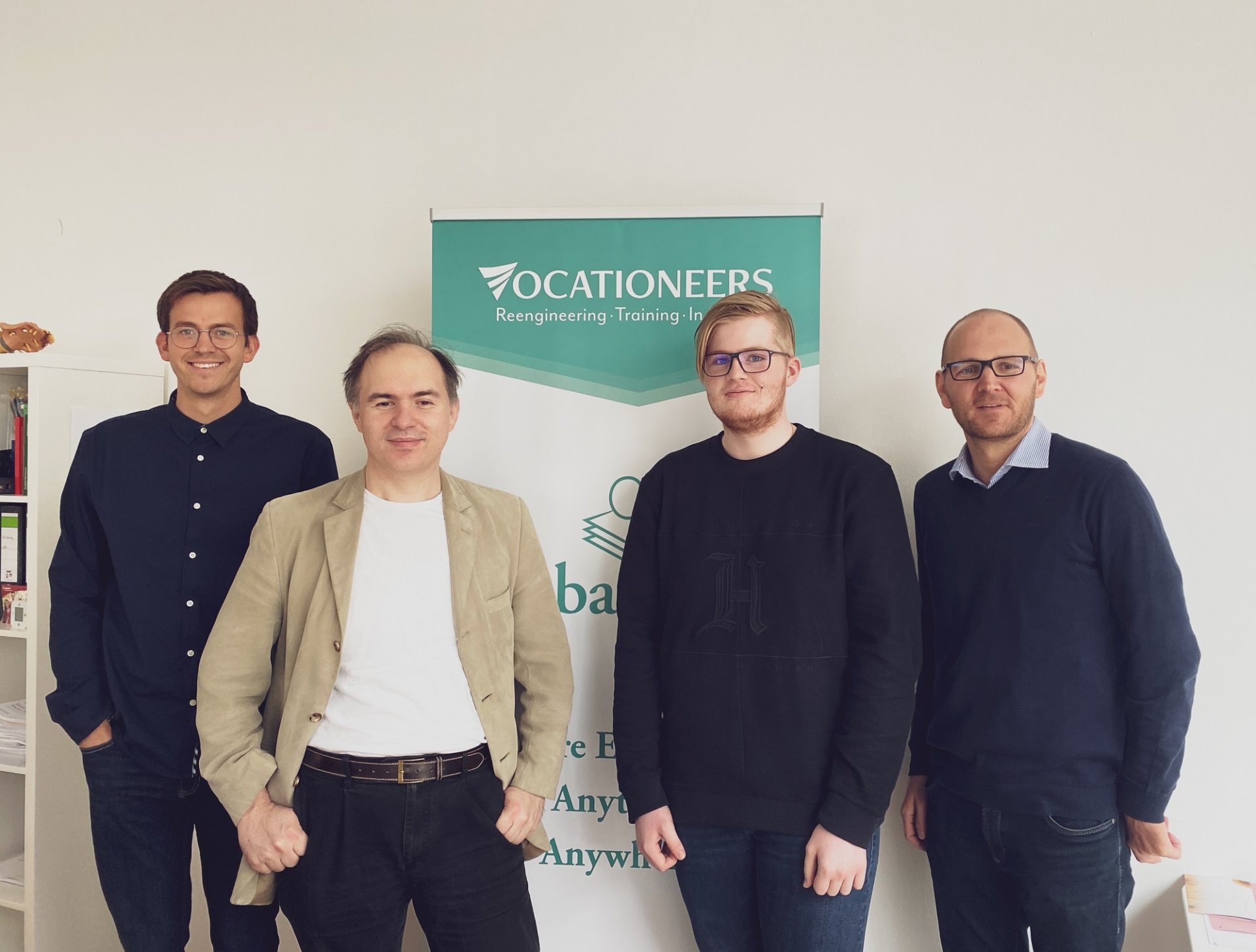 We asked Werner Korb
You are still very young as a startup. What has been your biggest success with Vocationeers so far?
In a very short time, we have caused quite a stir in the community, for example on Linkedin, and received top feedback from internationally renowned experts. In addition, we found our first important strategic investor in fall of 2020. This means that the first liquidity bottlenecks in this early phase have been overcome. Dr. Karl Miller is an internationally renowned surgeon and supports us with his clinical expertise and strong network.
What are your plans for the future?
We would like to further develop the beta version of MYSEBASTIAN technically until the planned official launch in the summer of 2021. We also need more collaborators. Currently we are looking for a web developer. We want to develop and build our marketing and sales concept. Finally, we want to expand the Medical Adivsory Board for clinical evaluation. So we have a lot of plans.
More articles
The following articles might also interest you.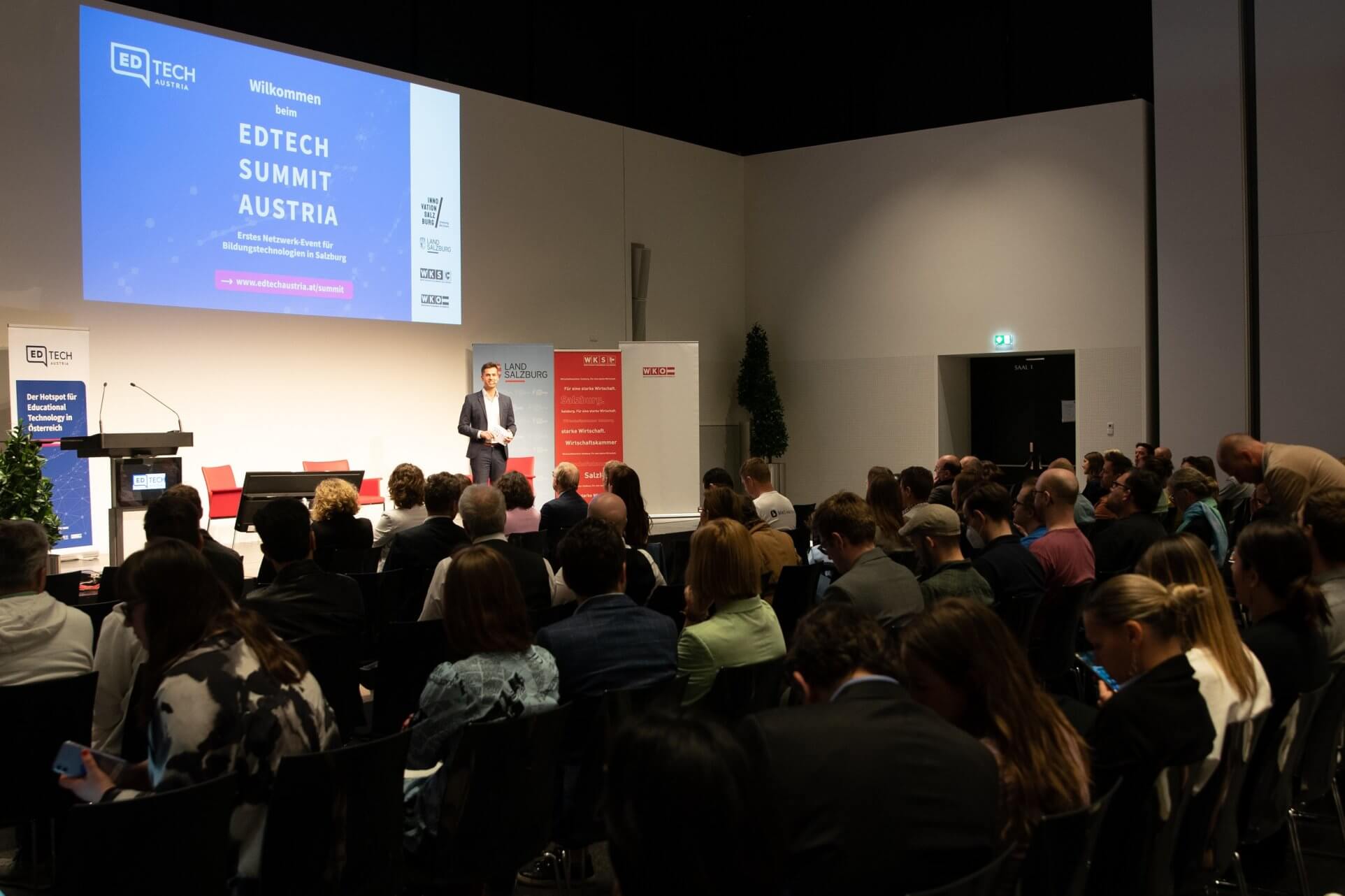 photo: Innovation Salzburg/Birgit Probst
EdTech Summit Austria showed the diversity of the scene
Read article