"Just do it": A teacher's view of digital teaching
Klaus Jürgen Spätauf is a mathematics and geography teacher with a passion for digital teaching. At "his" secondary school Feuerbachstraße in Vienna's 2nd district, he initiated the procurement of iPads for all pupils and teachers eight years ago. As an Apple Learning Specialist, he also holds courses at teacher training colleges and universities: To prepare future educators for the world of digital education. We talked to him about videos as assignments and the advantage of iPads over laptops.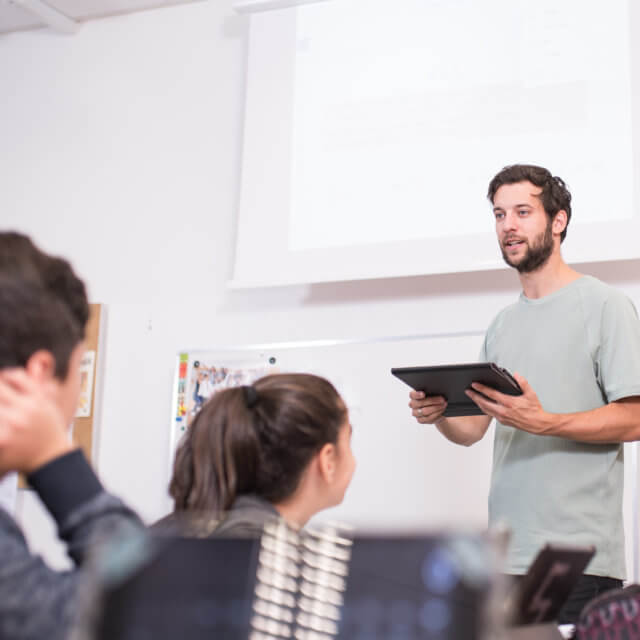 Why is the topic of digital education so close to your heart?
Klaus Jürgen Spätauf: I like to draw the picture of my childhood heroes Winnetou and Old Shatterhand. If you unfroze them now, they would actually be overwhelmed everywhere – by self-service checkouts, digital displays in traffic, self-driving cars or e-banking. But if you put them in a school class, almost everything would be the same as it was in their time. I've always found that strange and that's why I've been campaigning for more digital teaching from the very beginning. And digital teaching generally impresses me because it picks up students in their world – and that is their world, they grow up digitally. The digital is part of our lives, and we have to use it.
MS Feuerbachstraße was also one of the first secondary schools in Austria to teach with iPads back in 2014. How did that come about?
Klaus Jürgen Spätauf: First of all, it has to be said that there is a focus on computer science at our school. That means we generally have a focus on it. I was then responsible for the project – to procure iPads for all pupils – and looked at how this could be financed and organised. And also what infrastructure is needed for this and how to train colleagues in this. But because no school can afford to buy iPads for 400 pupils, it was finally financed by the parents. The vast majority of them absolutely welcomed and supported it.
If you put Winnetou and Old Shatterhand in a school class, almost everything would be as it was in their day.
Why did you choose iPads and not laptops?
Klaus Jürgen Spätauf: They simply have many advantages: they are easy to use and with their low battery consumption they can be operated practically anywhere. At the time, they were equipped with the Apple operating system but also with the Office programmes – which means that the students got to know both the Apple cosmos and Microsoft. And for teachers who had not taught much digitally before, the integrated and free learning platform iTunesU was an easy introduction. In general, our focus was on usability. And they are not as bulky as laptops. The children's school bags are heavy enough as it is. (laughs)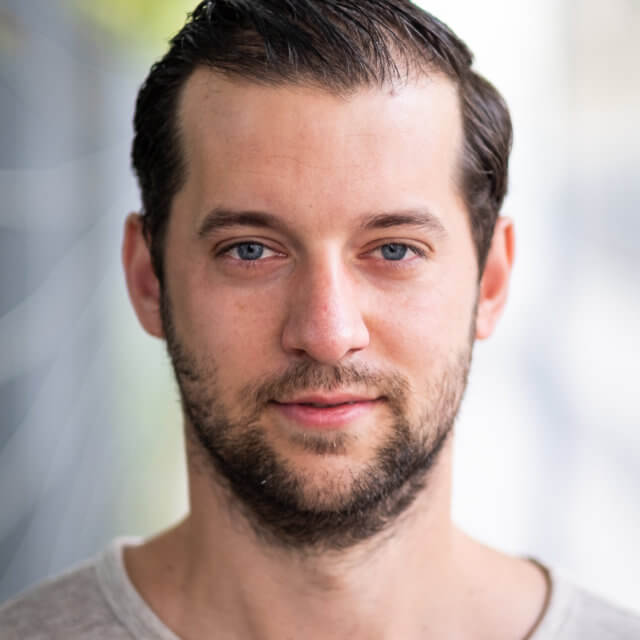 What does successful digital teaching look like to you?
Klaus Jürgen Spätauf: First of all, I think every teacher needs his or her own device. And then it's primarily about the understanding of digital teaching, which varies not only from school to school, but also from teacher to teacher. Some colleagues unfortunately still think of digital teaching as pure word processing – instead of writing in a notebook, the text is created on an iPad or a laptop. Or that pupils simply hand in their homework digitally. But these are all just small building blocks. In maths, for example, you could use your own spreadsheet with formulas to create a self-checking sheet. Or for geography, you could make videos and then set tasks for them. This would appeal especially to the current "TikTok" generation, who love videos very much and can do a lot with them. But unfortunately this has not yet arrived in Austria's classrooms.
The 8-point plan for the digitisation of Austrian schools has been implemented since the school year 2021/22 and includes a device initiative. What do you think of this initiative of the Federal Ministry?
Klaus Jürgen Spätauf: In principle, I think it's a good concept. But in my opinion, there are already a few deficiencies: For example, not every teacher gets a device. However, this could help to motivate teaching staff to become more involved with digital possibilities themselves. And above all, the federal government is only responsible for federal schools. This means that there are federal states where this is regulated differently, which means that it is once again a matter of responsibility. In such matters, more centralism would be an advantage. But the intention is of course right – to create the necessary infrastructure for digital education.
What do you think about the new school subject of "digital literacy"?
Klaus Jürgen Spätauf: In itself, I think it's a good idea and the right direction. But the danger now is that subject teachers no longer feel responsible for it in their own lessons. So I don't think that a single subject is enough. Simply because the subject matter encompasses our whole lives. Let's take the example of statistics in mathematics. That's a very important subject that is too often given far too little attention: it's really worrying how statistics can be used to bend information, you see that far too often in the media. If people then don't know that you have to look more closely at how the scaling on the axes is, then that can quickly lead to elections being manipulated. Awareness of this must be created in society. I think that is a task of schools in the 21st century. And that should happen in every subject. Basic digital education should be the point where the subject is specialised and deepened.
Do you have any dos and don'ts for teachers who might still find digital teaching difficult?
Klaus Jürgen Spätauf: Clearly, just do it. Don't let yourself be caught up in any pressure of expectations. Yes, the students are digital natives. But they still need to be taught the subject matter, for example through digital tools such as videos or presentations, so that they can understand and question it and not just learn it by heart. Because we must not forget: Everyone now has knowledge in their pocket on their mobile phone. But understanding facts and topics correctly is what it's all about. And what is also important for me is to communicate at eye level. As a teacher, relationship work is enormously important. It is and remains a profession with people – whether analogue or digital.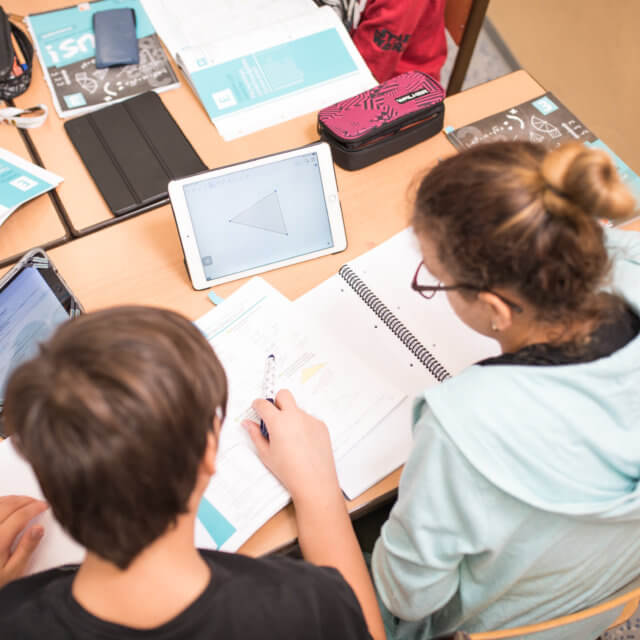 More articles
The following articles might also interest you.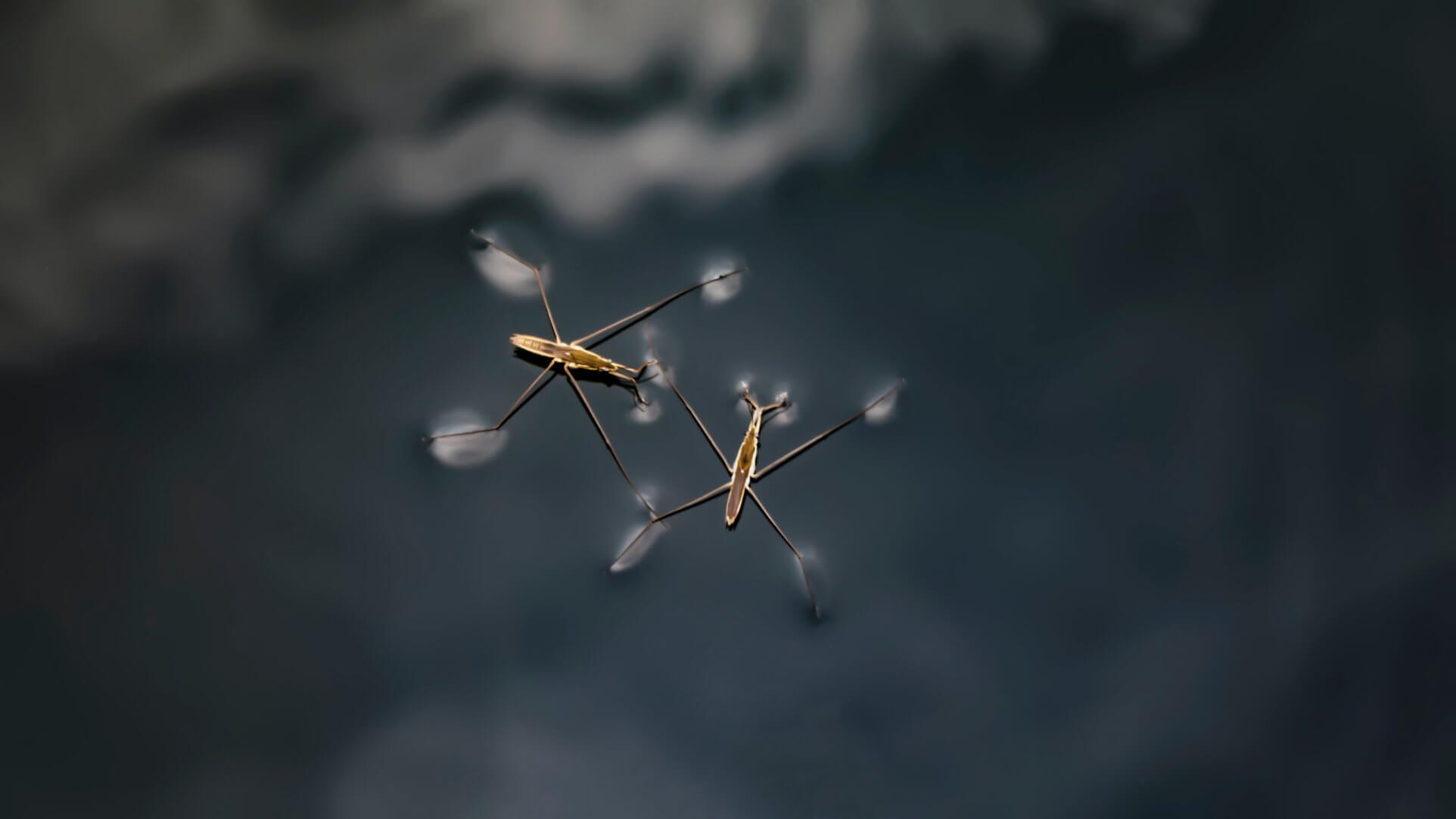 Photo: Hao Wang on Unsplash
Early Childhood Education Part 1: Chasing the water strider in a lab coat
25. September 2023
Read article