Let's Hack – That was the Apprentice Hackathon Salzburg
Python, Java, JavaScript… – these are the languages of the future! Digital skills are increasingly required in many areas of working life. It is therefore all the more important that young people get enthusiastic about these programming languages.
The Austrian Federal Economic Chamber's apprentice hackathon was launched to give apprentices an understanding of programming. The hackathons are implemented by DaVinciLab. But first – what is a hackathon? A hackathon (short for hacking and marathon) is an event where people work on software applications together with other participants.
And who can take part? All apprentices, no matter which apprenticeship they are currently completing. At the apprentice hackathons, even apprentices who have had no previous contact with programming languages can try their hand at the world of coding. In teams, they work on app prototypes for their company, the region or the world. The teams with the best prototypes get to prove themselves again at the Federal Apprentice Hackathon at the WKO Coding Day on Tuesday, 9 November in Vienna.
Hannes Aichmayr, project manager of EdTech Austria, explains why digital skills are so important: "Apprentices are the skilled workers of the future, so we should equip them with the best possible digital know-how. At the apprentice hackathon, young people learn not only how to code, but also 21st century skills: collaboration, problem-solving and creativity."
Large field of participants from Salzburg companies
The Salzburg Apprentice Hackathon took place under the coordination of the Salzburg Chamber of Commerce, EdTech Austria and Lehre Salzburg and ITG – Innovation Service for Salzburg on Thursday, 7 October. Apprentices from companies such as Salzburg AG, Salzburger Aluminium Group, Liebherr, COPA-DATA, Raiffeisen Salzburg, eurofunk KAPPACHER, Tecnica Group and Porsche Holding took part.
For the companies, the apprentice hackathon is an opportunity to enhance apprenticeship training and to impart digital skills to their apprentices: Teodora Radovanovic, HR Manager from Salzburg Aluminium Group, said:
"Apprenticeships are an important career stepping stone at SAG. Many of our managers had their start as apprentices. Therefore, it is very important to us to give our apprentices the best possible opportunities away from the classic apprenticeship. Programming know-how is enormously important in the age of digitalisation. We give our apprentices every opportunity to gain knowledge in this area and also to compete with others. The apprentice hackathon is an innovative format, which is why we are happy to participate as an important apprenticeship company in our region."
The apprentices of the Salzburger Aluminium Group Aykut Türkcan, metal technician, and Cecon Yannis, electrical technician, were also happy to be part of it:
"We think the apprentice hackathon is a cool chance to prove ourselves and try new things. We will do our best. And who knows, maybe we'll be able to compete in the nationwide hackathon and get a great place."
Cool apps and winning teams
The prototypes on which the apprentices tested their coding skills were well thought-out across the board and tried to solve a problem from the company's everyday life, from the region or from society as a whole. The apprentices from Blizzard/ Tecninca Group worked on an app that teaches children skiing know-how in a playful way: What's the deal with driving a pizza? How do I strap on the ski correctly? In times when fewer and fewer children are able to learn to ski, this helps to bring the sport closer to children again. Apprentices at Salzburg AG, on the other hand, developed an app that can calculate the CO2 emissions of any distance.
On Tuesday, 12 October, the jury chose the winning teams. These teams will be allowed to represent Salzburg at the Federal Apprentice Hackathon with their app:
Winner Rookies: Salzburg AG with their Modem App
2nd place Rookies: Salzburg AG with GO Green
Winner Professionals: COPA-DATA with HausVizu
2nd place Professionals: Tecnica Group with Skiing with Blizz
Winner Experts: Raiffeisen Salzburg Parkable
2nd place Experts: Salzburg AG with Charge Map
All winning projects can be seen here.
More articles
The following articles might also interest you.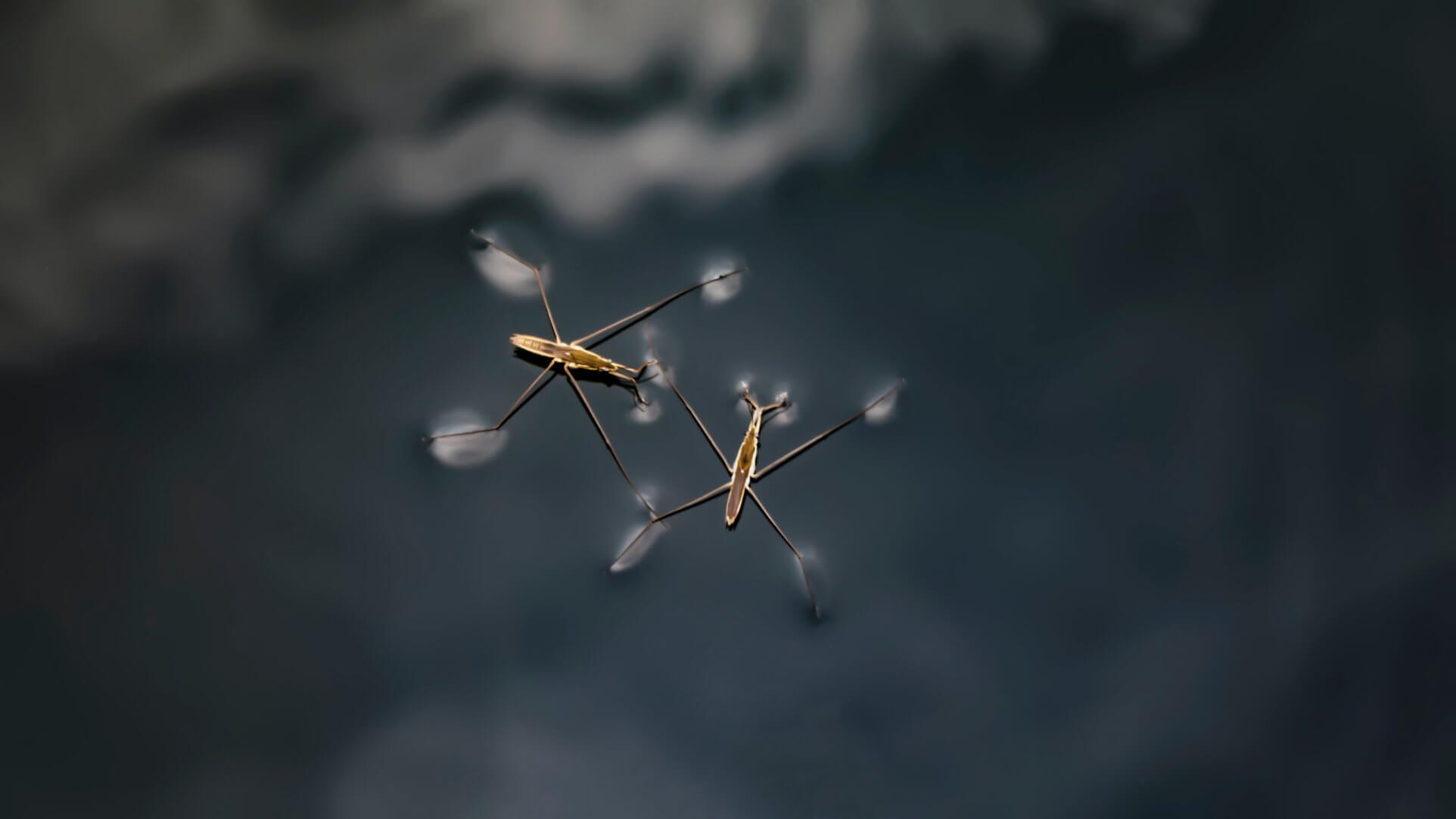 Photo: Hao Wang on Unsplash
Early Childhood Education Part 1: Chasing the water strider in a lab coat
25. September 2023
Read article