One step ahead: teach individually with LernMax
The everyday life of teachers can be quite complicated. If we take a closer look, the demands on schools and teachers are very high – after all, classes with at least 20 children are common. So, at best, there are also 20 different learning needs to be met. And because traditional textbooks were too standardised for the Ronacher family, they quickly programmed their own solution for more individualised teaching. Since 2007, the family from Salzburg have been offering their learning exercise software – which is based on the legally prescribed contents of the curricula – with multimedia tasks in all subjects of primary school as well as in science, mathematics, German and German as a second language for secondary schools and grammar schools. The level of difficulty of the exercises can be chosen individually for all pupils.
The programme finds its way into the classroom in two ways – as collaborative learning on the whiteboard or projector and as individual work on tablets or computers. Digital homework can also be set by using the LernMax Cloud. "This was especially important during the time of the first Corona lockdowns and has remained popular ever since. In addition, due to the great demand from parents, we have also introduced single-user offers for pupils who would like to practise with it themselves," says Sales Director Julian Ronacher.
The smart random generator
But in order to see what is special about LernMax, we have to delve deeper into the software. This is because a complex random generator is hidden behind the exercises. Thus, the questions of the individual topic blocks remain the same, but the contents are generated anew each time the exercise is started. A rough calculation of a shopping list, for example, has to be recalculated each time because the programme always writes different errands on the list. This means that the students really have to understand the topics rather than just remembering the correct answers for the next time.
Artificial intelligence also recognises all the correct solutions. Especially in mathematics, for example in area calculations that can be solved in several ways, this is an important component that is, however, very time-consuming to programme: "In complex subject areas, our software developers often work on a task for a whole month so that all possible calculation methods are covered and enough examples can be automatically created for each new exercise start," says Julian. Teachers, on the other hand, have the opportunity to see in the log exactly how often the tasks have been solved and whether individual students have improved.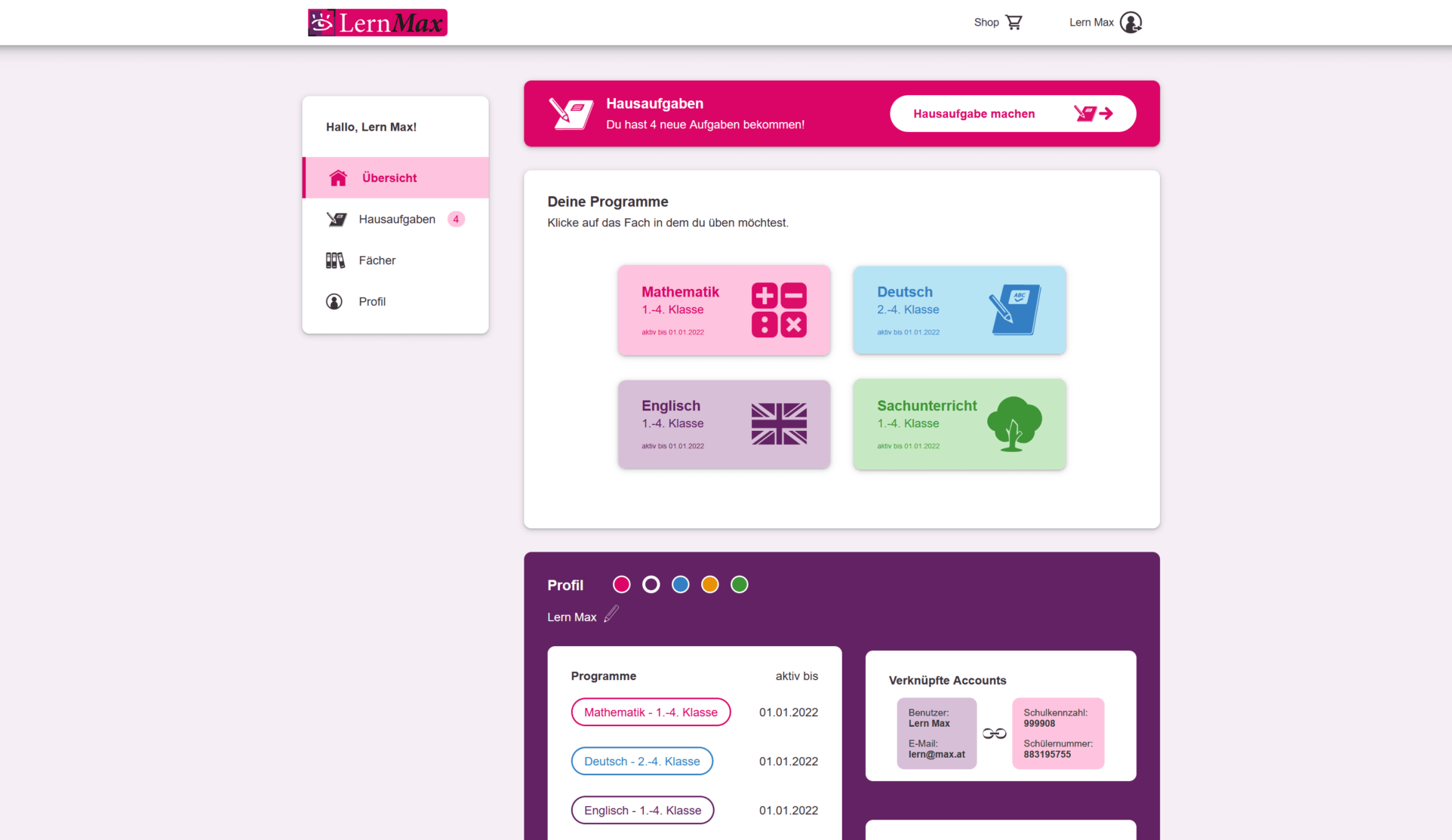 Differentiated teaching and learning
In addition to this approach of differentiated learning through the accompaniment of the software, the team also makes use of the creative possibilities of LernMax. One example of this is reading exercises: Instead of copying the concept of picture stories from books one to one digitally, the Ronachers break up this approach. For example, in "Learning to Read" there is a short film sequence and then a choice of different texts, with the pupils having to decide which one describes the film better. "I don't know of any other learning-to-read programme that has a video," says Julian. "But why not? If you're going to use a medium, it's best to use it with all its possibilities. Anyway, we always strive to develop new products that are in line with the spirit of the times and make sense."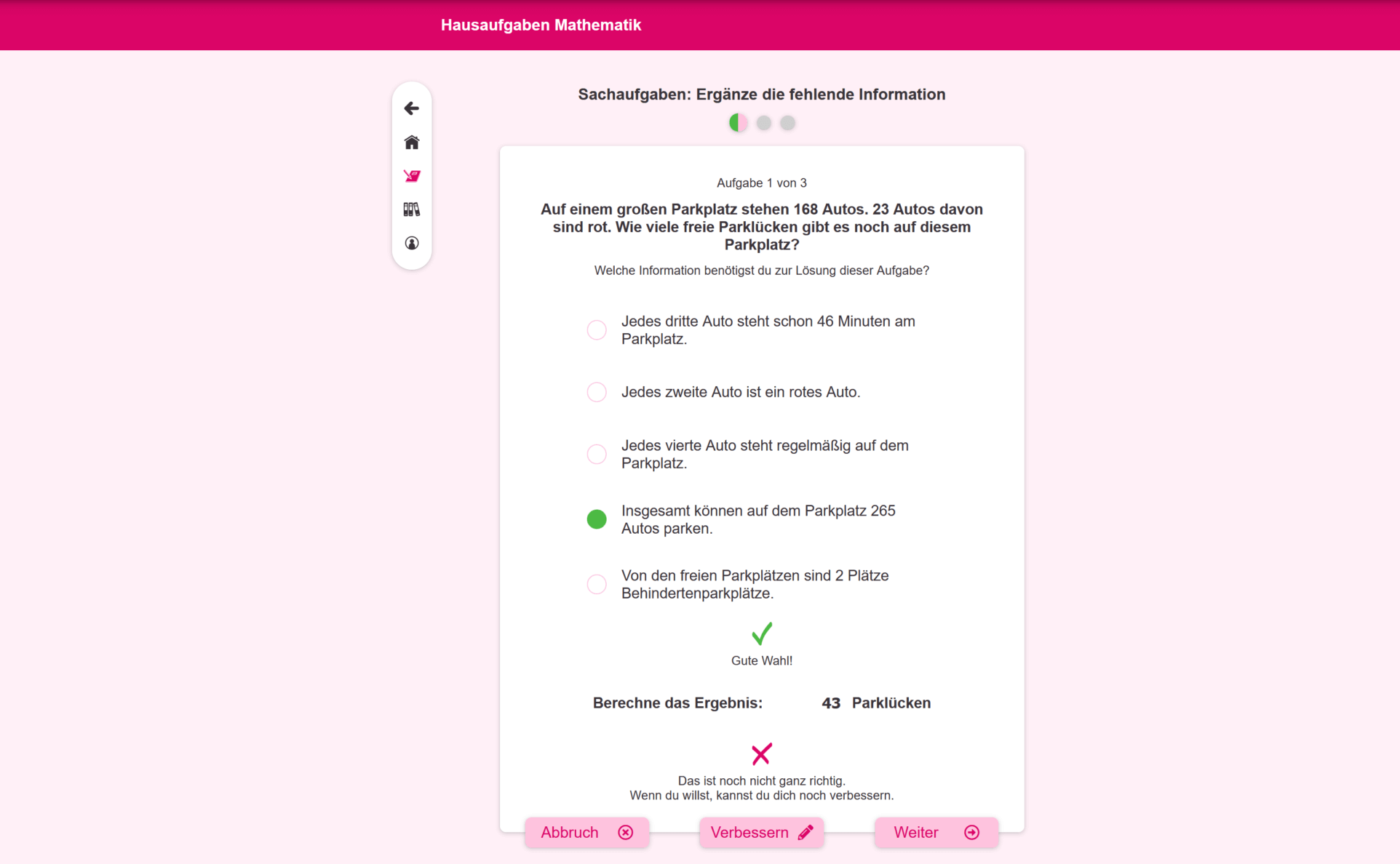 German as a second language
But a computer can also be extremely helpful with language barriers. LernMax has understood the need of schools here – and has had the courage to think ahead. This is evident in the programme "DAZ – German as a Second Language". "We are still the only providers who have created an exercise programme with explanations in the students' mother tongue. This is probably because the Ronachers were more forward-looking than others. "For us, the refugee movement was foreseeable after the reports about the conflicts in the Middle East. So it was clear that in autumn 2015 we would have children in our schools who did not speak German," Julian says. Therefore, they created their own exercise programme with native speakers, in which the tasks are explained in 22 different languages – the first ones were in Arabic and Farsi, in order to react immediately to the situation at that time. The programme enables teachers to integrate their students without any knowledge of German into the classroom without having to speak the language themselves.
Successful through active sales
However, the family business is successful not only thanks to its forward-looking ideas and sophisticated offers, but rather through active acquisition. "If we had waited until someone came to us to ask about our products, we would make maybe five percent of our turnover". They adjust their prices to the size and budget of the schools. "We are accommodating here as a supplier. A small school in Tyrol with 70 children simply does not have the same financial resources as a larger one in Vienna." A strategy that obviously pays off: More than 3,500 schools are already using LernMax in their lessons.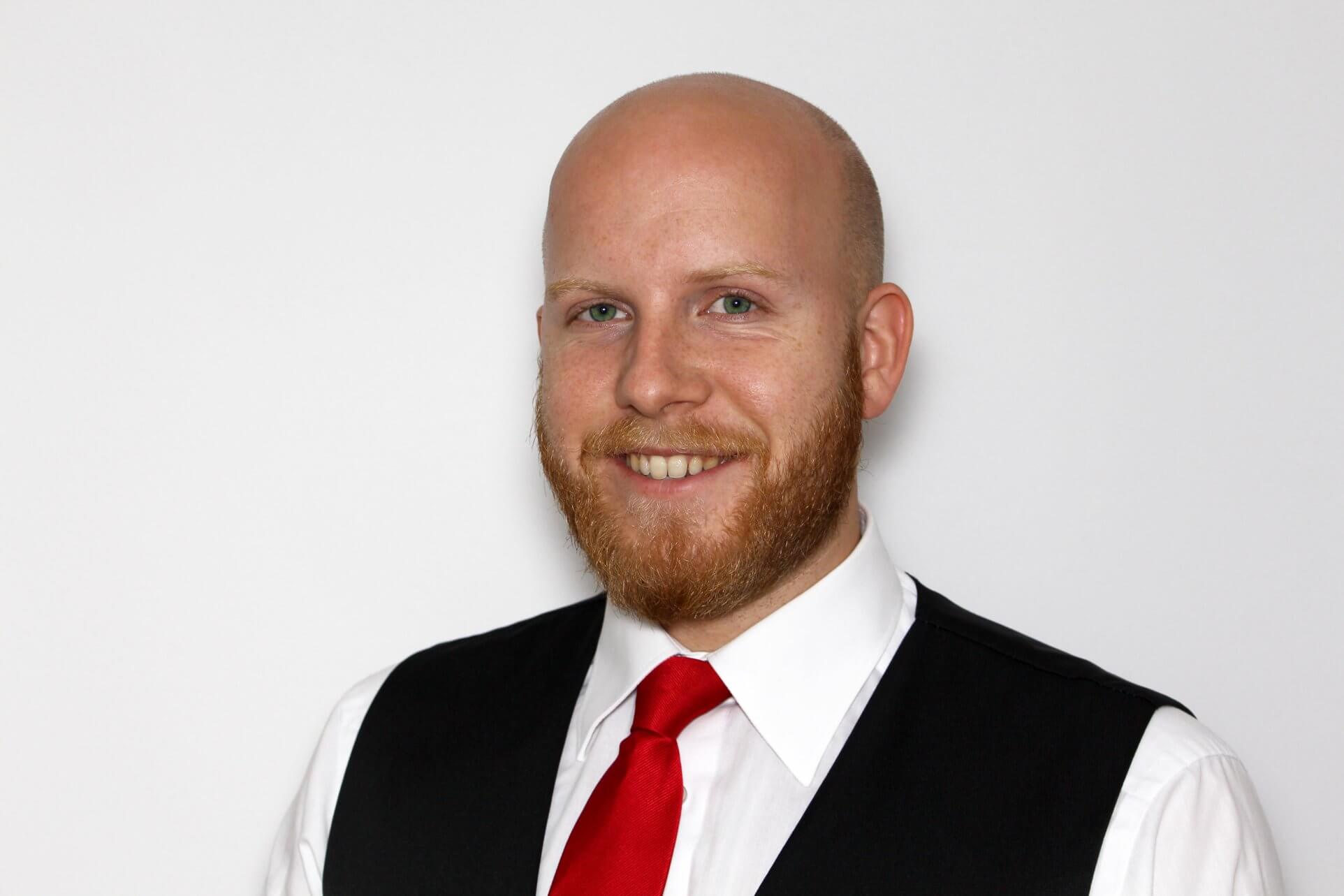 We asked Julian Ronacher
How did you experience the Covid pandemic as a company?
It was a big deal for us, as it was for many others in our industry. But here, too, we had already developed a product a few years earlier, which then suddenly fit exactly. Our cloud solution enables teachers to unlock tasks from school licences for their students, who can then learn from home. We made the cloud available free of charge for two months from the first lockdown in March 2020, and suddenly we were training not 20 but hundreds of participants in our webinars. Many schools then saw the benefit, wanted to continue working with it and finally booked the paid version.
What is so special about the cloud for schools?
The biggest argument for our entire software is that students get immediate feedback on the exercises they have solved. This means that they can do a task until it is solved 100 per cent correctly, but the task is generated anew each time and the students always have to think it through again.
This is exactly what homework with LernMax is all about. Teachers can define in the cloud which tasks are to be solved in which time frame. The advantage can also be seen in comparison to the traditional way of giving homework, which is done in a notebook. Then they have to be taken away, corrected and brought back again. On average, five days go by and the students have forgotten the exercise. That simply doesn't have a good learning effect.
More articles
The following articles might also interest you.