SPAR @ EdTech Innovation Challenge: Data analytics for a learning management system
Austria's largest employer, SPAR Austria, is a pioneer in e-learning. Almost 90,000 employees have to be reached with trainings and courses. Without digital offerings, this would not work for a company this size . That's why SPAR committed itself to online training at a comparatively early stage. CD-based digital learning began as early as 1992. Ten years ago, the SEPP learning management system was introduced with the contribution of Michael Fally, Head of the Corporate Learning Media Department at SPAR. Now the training platform should be further developed. SPAR is therefore one of the three participating companies in the EdTech Innovation Challenge. We spoke with Michael Fally about his expectations for the Innovation Challenge.
Why is SPAR taking part in the EdTech Innovation Challenge?
In an dynamic technological environment, it makes absolute sense to scan the market regularly. For us, it's important to see what kind of startups are conquering the market and what opportunities and innovations there are in terms of e-learning. And we've already had very good experiences working with startups. For example, the SPAR Champion APP was created in collaboration with a startup and has been in use since 2015/2016. We have made the experience that completely new ideas can arise through the exchange with startups and we are always open to this.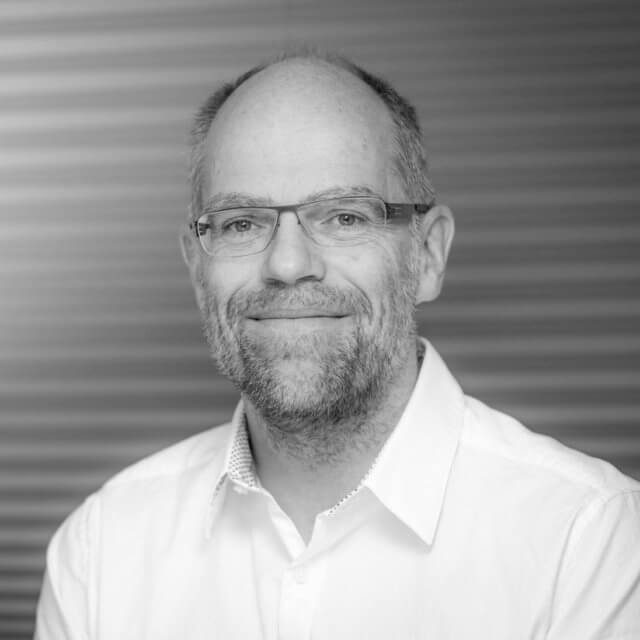 Which project does SPAR want to work on as part of the Innovation Challenge?
Ten years ago, we launched SEPP, a conventional learning management system (LMS). We now want to further develop our training platform into a talent and competence management platform and better understand the learning behavior of our users.
What we find particularly interesting in the EdTech Innovaton Challenge is the reporting behind the learning management system. We are looking for an analysis tool that collects data on the learning behavior of the users. The LMS is based on Totara/Moodle, so the data analysis tool must be compatible with it.
How important has digital education been in your company so far?
Digital education is very important at SPAR. Without digital education, we would not be able to reach all of our employees.
We do a lot of things in-house. We have to be able to update content quickly. Where we are responsible for personnel development, we edit our learning content ourselves. And even if the learning concepts always remain the same, technology changes very quickly. As a company, we have to be able to respond to this quickly.
What is the ratio of online and face-to-face courses at SPAR?
At SPAR, the e-learning predominates. We have a lot of basic knowledge to impart, a lot of technical and factual knowledge that employees need to have right from the start. Often, a certain basic knowledge is a requirement for participating in face-to-face seminars. This basic knowledge is taught online, for example.
And sometimes we need to pass on knowledge very quickly. For example, if we need to quickly increase resources, as was the case in the first lockdown, we need to be able to train external employees quickly.
However, we don't want to replace classroom training with e-learning, but rather support our trainers in the classroom. The better you integrate the trainers, the better blended learning works.
"Digital education is a very flexible way of gaining qualifications and getting exactly the learning content you need at the time. It is now no longer common to listen to half an hour of learning content that is not relevant in your own field of activity." (Michael Fally)
When does e-learning work well, in which areas is it impossible?
It depends very much on the infrastructure. It is easy to reach the employees inside a SPAR store, because there are offices there. The bigger the store is, for example an Eurospar, the more rooms there are, where learning can take place.
We do have some difficulties at production sites, in a TANN meat processing, for example. There it is quite difficult to create quiet places for our learners. So we are constantly asking ourselves the question: how do you enable learning there? And especially in manufacturing areas, it's important to create a good learning environment. Safety training, for example, has to happen before employees start their jobs.
Then we also have employees at headquarters and at the main office who are very specialized, and there are only one or a few of them. These are, for example, compliance officers, security officers, back-office staff and receptionists. The standard portfolio of our training programs therefor is not enough. That requires a completely different talent management approach.
What do you personally associate with digital education?
Digital education is a very flexible way of gaining qualifications and getting exactly the learning content you need at any given time. It is no longer common to listen to half an hour of learning content that is not relevant to your own field of activity. Often I have exactly one problem for which I need a solution quickly. Learning happens on the job. That's why we always have to stay very close to our employees. We are already thinking in terms of artificial intelligence and bots – for example, equipping new employees with digital devices that enable them to ask questions quickly. In the moment of need, so to speak.
Thank you for the interview, Michael!
More articles
The following articles might also interest you.