Matura simulations and owls: The fabulous world of Studyly
A weakness IN learning maths or a weakness FOR learning maths – there is a big difference. For many pupils, mathematics is still a tiresome subject and they therefore tend to have a weakness when learning maths. Leon Frischauf, a mathematician by training, was determined to change this and take away the fear of the subject from as many young people as possible. That's why, in 2019, he and his business partner Georg Windischbauer founded the interactive learning platform Studyly.
The native Viennese seems to have hit a nerve – around 30,000 pupils and 300 schools in Austria and Germany already use Studyly. This gives them access to more than 25,000 tasks that cover the curriculum of AHS lower and upper secondary schools as well as middle schools. The recipe for success? To be honest, it sounds easier than it is: making mathematics really palatable for both teachers and learners!
The interactive learning platform is made for learners and teachers alike, and even more – "Studyly is meant to create a connection between them". For teachers, the use of Studyly pays off in several ways: Many processes are automated, such as the grading of tests and homework, which can all be created from Studyly. Regular learning status overviews, which are generated automatically, keep teachers up to date. This gives them more time for more intensive preparation and individual teaching.
Reduce blockages through positive learning experiences and exam simulation.
Studyly is an adaptive learning environment in which practice is personalised by an algorithm. For this purpose, different parameters are used and the learning behaviour of users is analysed: For example, how often they got tasks wrong or how long they spent on the solution. Based on this, the system classifies their strengths and weaknesses and thus creates a learning world with adapted levels of difficulty that aims at positive learning success. Those who suffer from stubborn exam nerves are also catered for: they can simulate an Matura with Studyly. "The more realistically Matura candidates prepare for the exam, the better they can get a grip on their anxiety," says Leon.
At the first mistake, learners receive small tips on how to reach the correct solution and only at the second failed attempt is the entire calculation path revealed to them and they see where the mistake lay. This motivates and encourages independent learning and understanding. This is especially true when students see that they can follow the respective topics better in school because of the immediate sense of achievement when practising with Studyly. The fun factor in Studyly is provided, for example, by animated owls that appear after three correct solutions or by collecting extra points to give their own avatars a cooler outfit.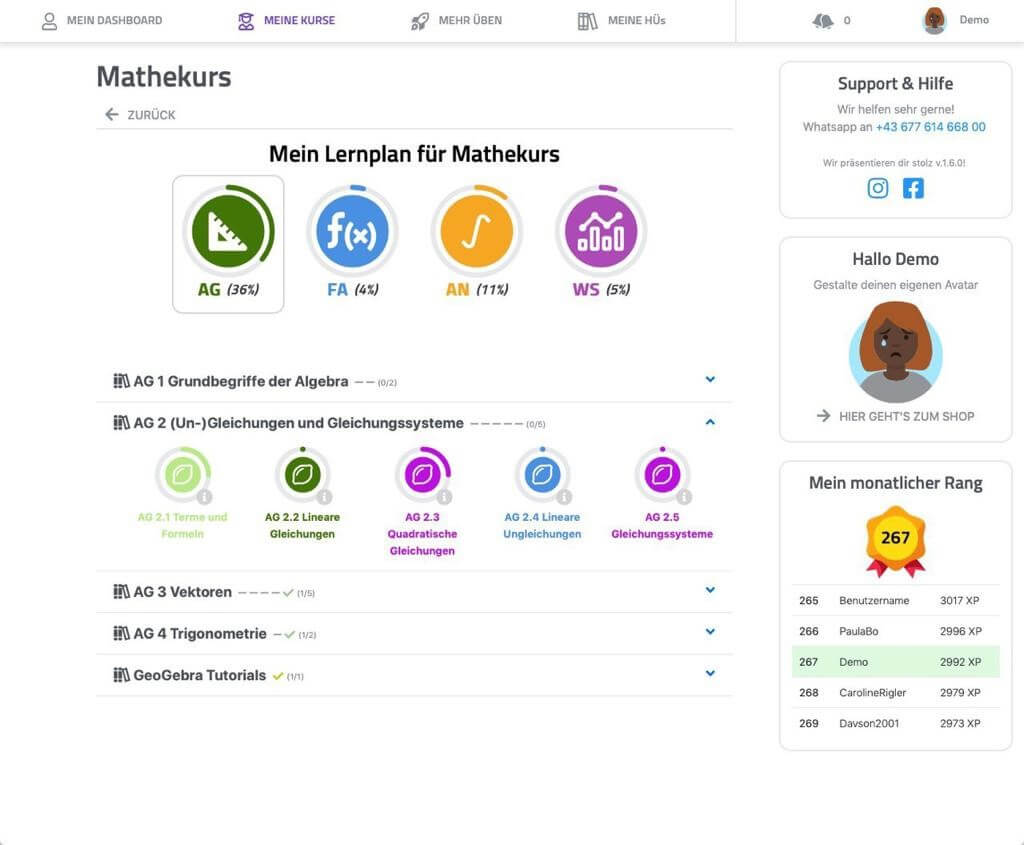 Teaching made easy for the teacher
While the tasks in Studyly for the upper grades are based on the basic competencies, advanced competencies such as conic sections or complex numbers are also represented here. This means that even higher-performing students get their money's worth and teachers can give them more in-depth exercises.
Speaking of individual support: those who see themselves more in the category of "maths weakness" and whose teachers do not yet use Studyly can learn independently with Studyly+ in subscription format. "With our own course system and support offer, we have thus created an alternative to the classic tutoring offer that is far more affordable than expensive tutoring lessons," says Leon.
Cooperations and the future
Meanwhile, the company is recommended by the Austrian Ministry of Education and can proudly look back on major cooperations with educational publishers such as öbv in Austria or EKV in Germany, with Studyly including their maths textbooks with digital exercises and teaching materials in its programme.
A good motivator for the future, which Leon says may bring new innovative platforms for more subjects. "We want to make teaching better in general, for me that's just one of the nicest subjects to contribute to. That motivates me to put my energy into it every day.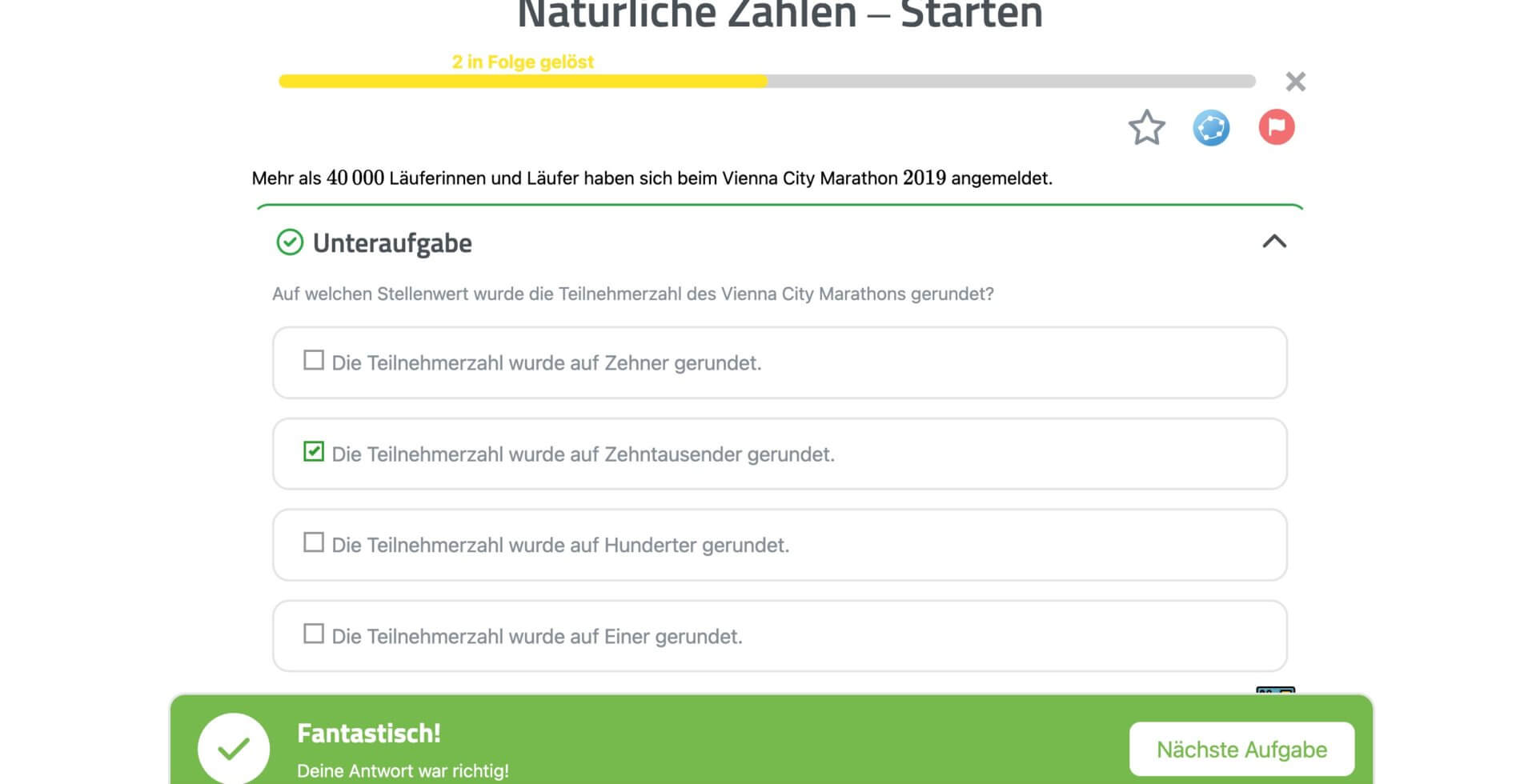 We asked Leon:
Does digital learning help students who are afraid or don't want to do maths?
If it's done well, yes. With Studyly, we guide learners step by step through the tasks so that they understand the subject matter and don't learn it by heart. Immediate feedback also increases motivation to learn, which works better with digital tools than when students do homework in analogue form. Through our gamified elements, we also want to increase the fun of learning maths. In my opinion, it all fits in well with our current world, which consists largely of digital media.
How did you become so popular at schools?
Actually, almost exclusively by word of mouth. Word gets around. When teachers recognise the value of tools and work materials, they also recommend them to others, and that's how you gradually reach a lot of schools.
What is the difference between Studyly and classic learning platforms?
A classic learning platform tries to cover bureaucratic and administrative tasks and primarily organise teaching. But maths is incredibly complex. A generalised learning management system does not fit in. Our approach was to develop a programme purely for mathematics in order to map all aspects of this subject.
More articles
The following articles might also interest you.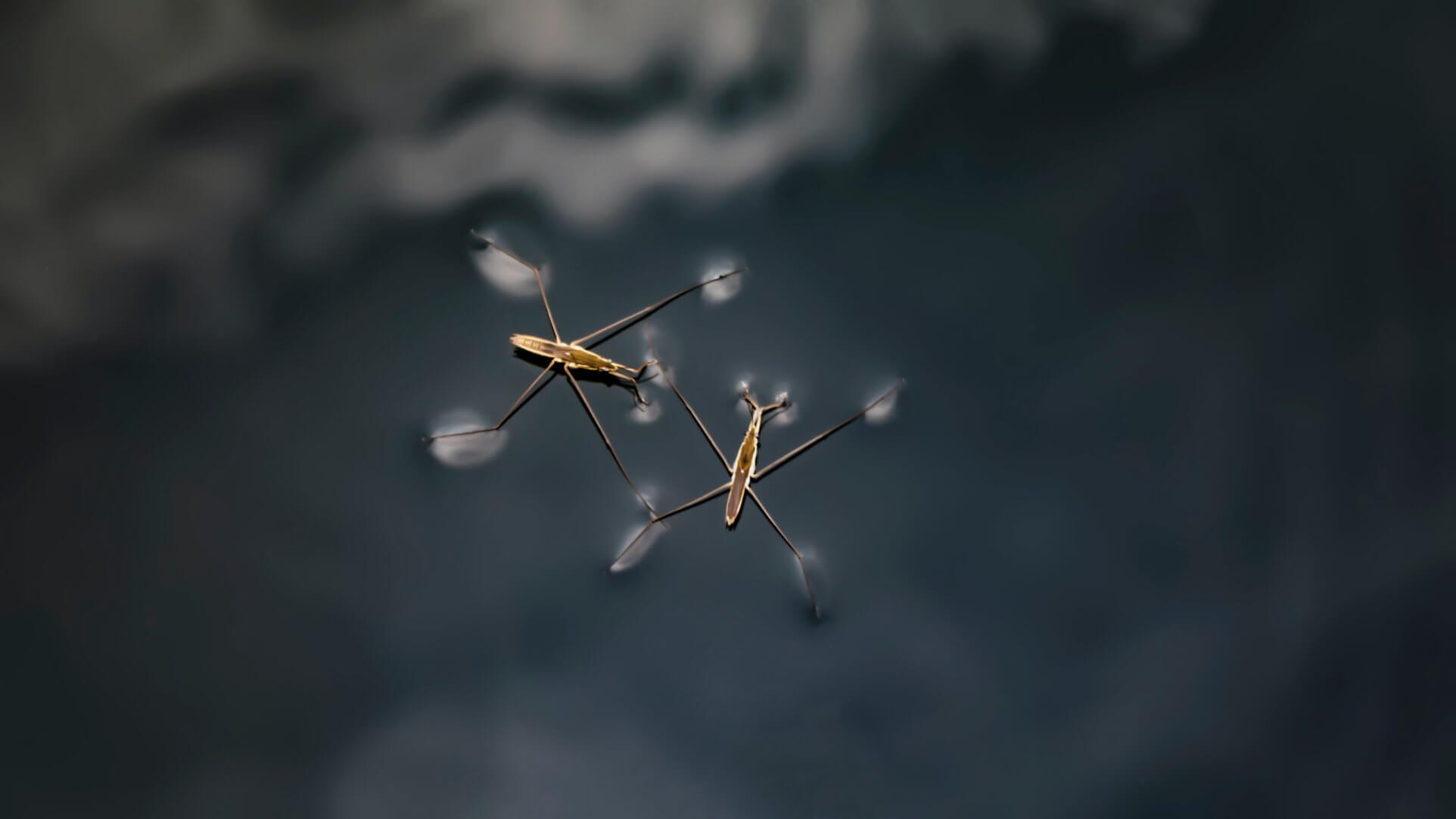 Photo: Hao Wang on Unsplash
Early Childhood Education Part 1: Chasing the water strider in a lab coat
25. September 2023
Read article