Teachino makes classroom organisation intelligent
Bringing together what belongs together: In the case of Teachino, this means teachers and their organisation. With the innovative app, they can efficiently plan their lessons according to learning objectives and, with the support of an AI function, discover versatile, new topics and methods as a supplement.
At 30, Stefan Raffeiner, founder and CEO of the Viennese EdTech start-up, looks back on a rather unusually long career for his age. Even as a pupil, he worked behind the scenes in school administration, for example by helping to programme the info screens at the school entrance. Later, he continued to pursue these ambitions and worked on several renowned school software projects. So successfully that he has been running his own company since 2022. At Teachino, he now mainly takes care of product development, accompanied by eight dedicated employees. Many of them are also active teachers at schools. A fact on which the native South Tyrolean has built the success of the start-up. But more on that later…
For a better overview in the classroom
Explanatory videos, tables, graphics and textbooks, as well as lists of topics to be dealt with in the current classes over the course of the school year – being a teacher also means keeping an overview. And on top of that, teaching a multifaceted curriculum that is, at best, adapted to the individual learning levels and needs of the pupils. Hard to believe, but these are some of the many elements of teaching that the digital planning tool combines in a user-friendly interface. From the teaching materials, Teachino conjures up a coherent plan for the entire school year, right down to the individual lessons. "It was important to us to develop a practical support for teachers that makes a complex everyday lesson planable in the simplest possible way," says Stefan. "Once created in Teachino, materials and plans can be reused in subsequent school years and shared with colleagues."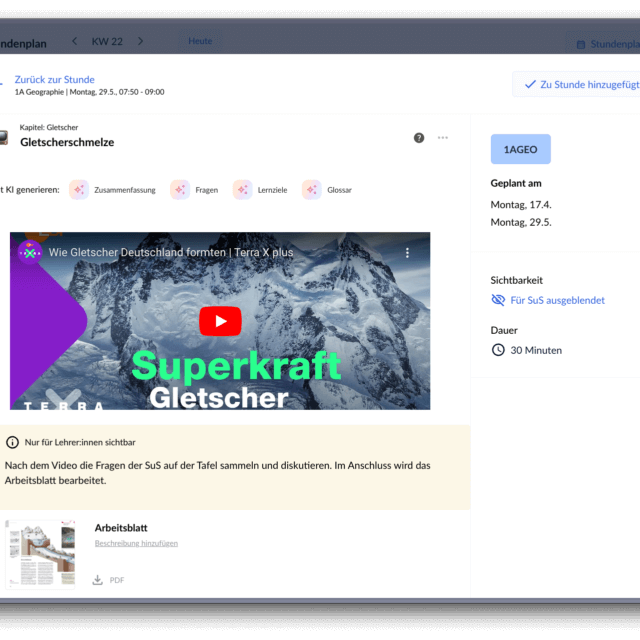 AI not a must but a useful option
Although the AI function is not the focus of the app, it is a valuable, intelligent addition to lesson planning. With just one click, users can activate the function and new topics, questions or teaching methods will be suggested for a lesson. In addition, the content can be differentiated so that three different learning levels can be generated based on the knowledge level of the respective class. "AI is an inspiration and support in our app, but not a must. Some teachers use the function for every lesson, others now and then or not at all. Everyone is absolutely free to do so." Those teachers who work with AI can do so with a clear conscience – Stefan cites data protection as the foundation of Teachino, which is why data is only stored on the company's own servers to guarantee this at all times.
Easy integration into the school infrastructure
Just as Teachino adapts to the organisational needs of teachers, it also fits perfectly into the infrastructure of schools and can be seamlessly integrated into existing school software. This saves additional work steps in the hectic school day when teachers do not have to enter timetable data themselves, but the programmes communicate with each other. Incidentally, this function is available in the school subscription, the third and highest of three price levels. The first of these is free, which has fewer functions, but is ideal for trying out. Teachino is currently available for primary schools, vocational schools and grammar schools. Stefan does not rule out the possibility of developing it for other areas of education. "We recently received an enquiry from a kindergarten and are looking into what we can do there," says the South Tyrolean with a smile.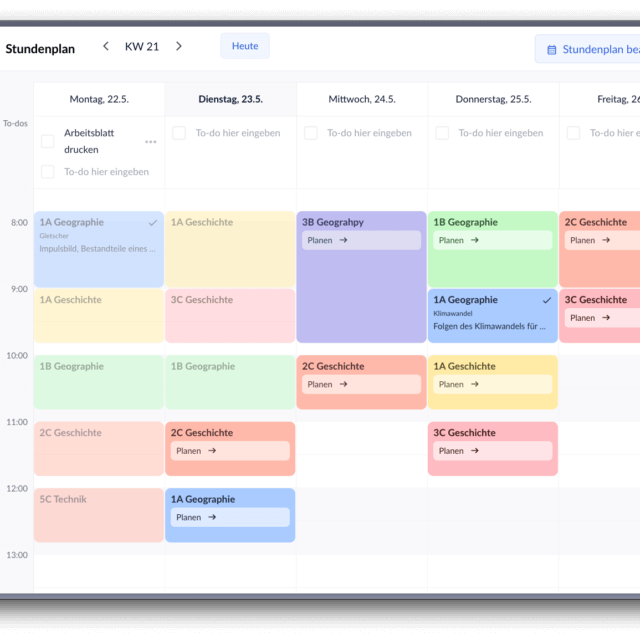 He certainly has reason to be happy – an investment from TBA (Tyrolian Business Angels Network) currently gives him and his team financial security to further establish the company. In the meantime, that almost goes by itself: Not only teachers in German-speaking countries have caught wind of it – even a school from Sweden has unexpectedly become a new customer. Stefan also wants to learn from them and continuously develop Teachino further in order to adapt the app to the changing circumstances at school. "We have grown from practical experience and I think you have to understand the respective professional group from the inside." This is probably also the secret of this early success, which blossoms precisely from this honest "from the industry, for the industry" credo and will surely give rise to many more exciting new developments.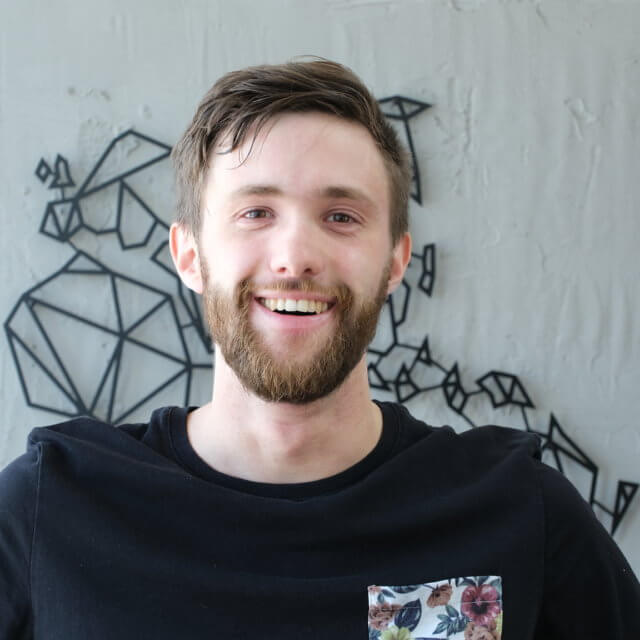 We asked Stefan:
Are there also teachers who are averse to using AI with Teachino?
Of course there are teachers who don't use it at all. Chat GPT, for example, was a big barrier in the school environment because of the lack of data protection. But when AI is integrated into the workflow and they see how efficient and time-saving it can be, most teachers like it and are happy to use it. You can also work completely without the AI function – there is a little button you can click to either turn AI on or off.
You are already very successful after only one year in business and you already have an investor. What are your plans for the near future?
I think Teachino is so successful because we did intensive testing before the app was officially available. Through constant further development, we have met the demands in practice very well. We want to keep it that way. We currently have projects in Bavaria, for example, so that the AI suggestions will be based on the official curricula in the future. Meanwhile, they are generated based on the teachers' plans and documents. That is our next big project.
More articles
The following articles might also interest you.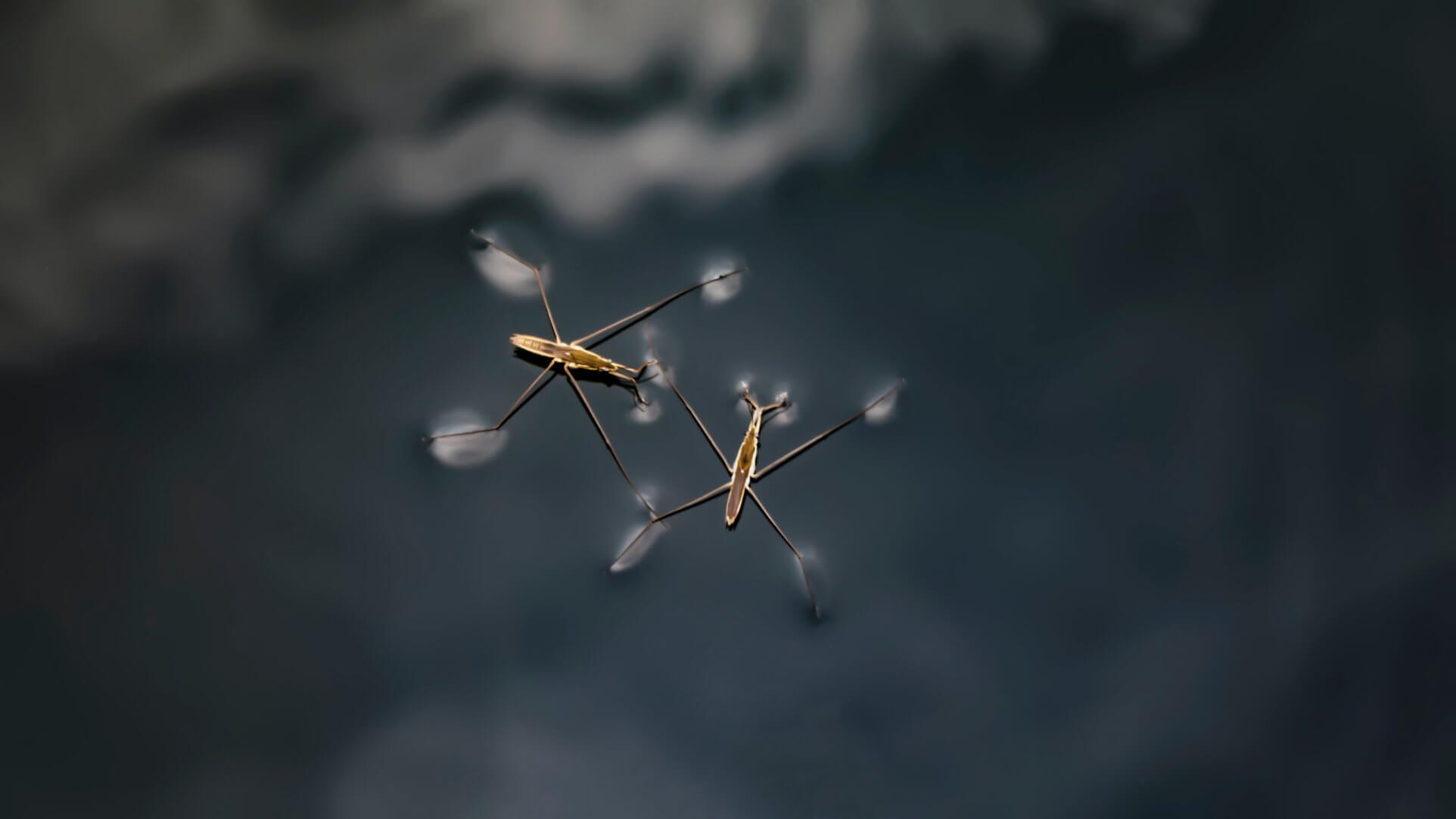 Photo: Hao Wang on Unsplash
Early Childhood Education Part 1: Chasing the water strider in a lab coat
25. September 2023
Read article