Pitch on the Show – EdTechs at the PULS4 Startup Show "2 Minuten 2 Millionen"
Not one but two EdTech companies pitched for an investment in front of the jury of the PULS4 Startup Show "2 Minuten 2 Millionen" in September and October. We spoke with Paul Beyer Klinkosch, one of the founders of SchuBu and Lukas Snizek, CEO and Founder of QuickSpeech about their appearance on the startup show. 
What was it like pitching on camera?
Paul from SchuBu: It was totally exciting. For Ulli it was the first time, for me it was the second time. You only have two minutes. It takes a lot of preparation.
Lukas from QuickSpeech: It was extremely exciting and the situation was very special. When five spotlights are suddenly directed at your face and you appear on television for the first time, you get terribly nervous. In addition, of course, the pitch has to be perfect.
What was your goal by participating the show?
SchuBu: Our goal was to present our product to a broad public. Doesn't happen quite often that you get 20 minutes of airtime in prime time?
QuickSpeech: We wanted to sound out the extent to which there was interest on the part of investors in a strategic partnership or even an investment. In addition, the advertising aspect of "2 Minuten 2 Millionen" was of course an important factor. The exchange with high-profile and experienced investors was also an incentive.
SchuBu did not receive any investment. However, a lot happened after the show. What happened after the pitch?
SchuBu: First and foremost, the publicity was very important for us. In the first 48 hours after the broadcast, we received many messages and the number of hits on the website increased rapidly. Almost 50 schools also contacted us. So our expectations were met. You can't buy the advertising value you get there.  But our appearance also aired at the right time. Before the summer, we probably wouldn't have gotten as much attention as we have now in the fall.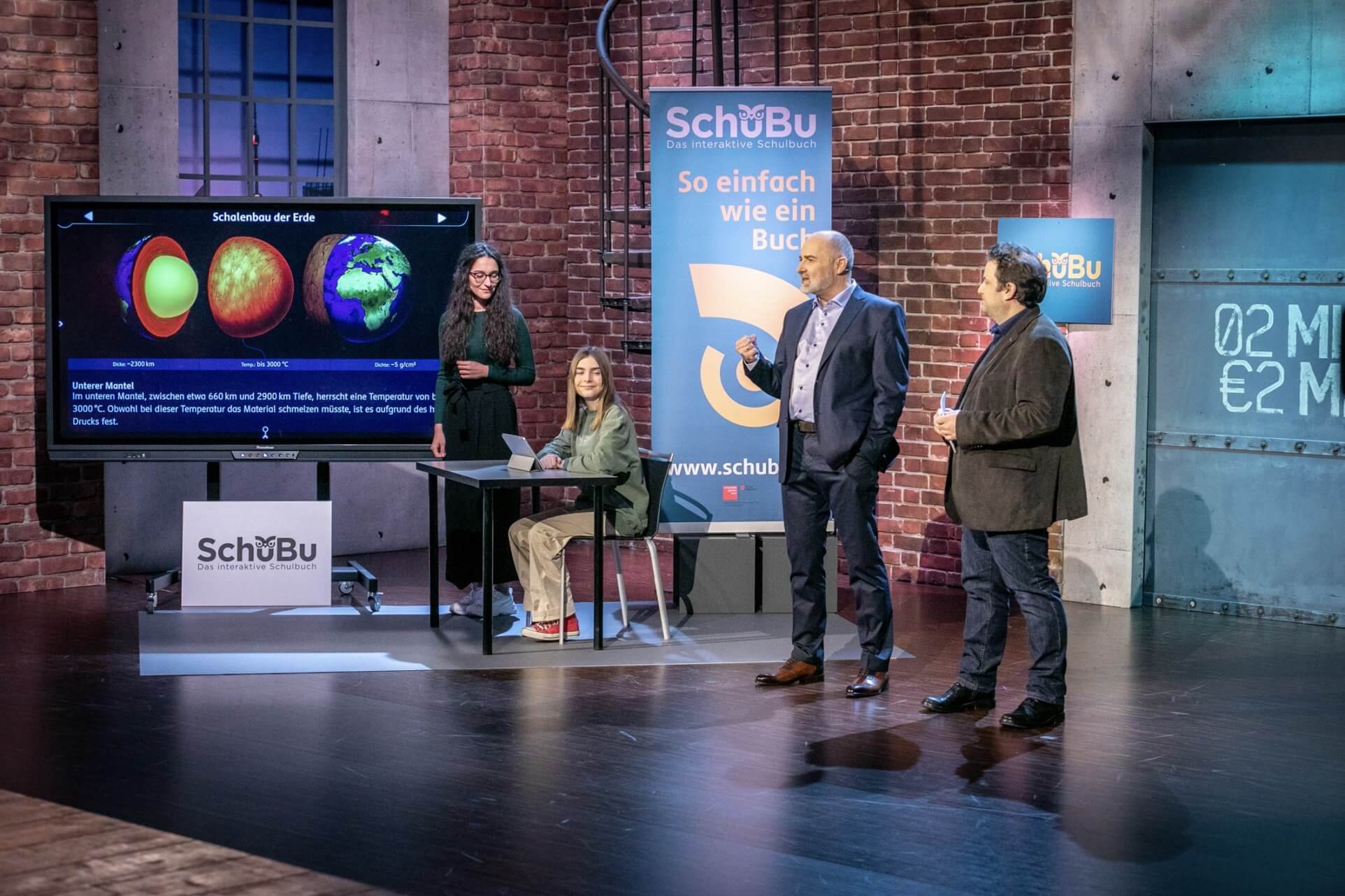 QuickSpeech would have gotten an investment, but turned it down. What was the decisive reason?
QuickSpeech: The constellation with the investor just didn't really right for us at that moment. We wanted and still want to focus more on sales and expansion into Germany. In the end, this was understandable for all parties involved and we are still in contact with Philipp Maderthaner.
And what happened after the pitch?
QuickSpeech: It is certainly the case that B2C products experience stronger effects here compared to our B2B model. Nevertheless, we also saw increasing website traffic and a lot of social media interactions. In addition to Philipp Maderthaner, who already showed interest in investing during the show, other potential investors approached us afterwards. Especially our machine learning approach for the automated creation of learning units is currently attracting a lot of interest from many contacts. In general, our year (recording was already in March) was very positive despite the pandemic. We were able to expand our team from three to eight people and double our sales.
How did you prepare for the show? Is the effort justified?
SchuBu: The effort is definitely justified. It took two of us about seven working days to prepare. We had to spend one working day on the home story. For the preparation, you also get the "pitch doctor" Florian Kandler to help you sharpen your pitch, which is very helpful.
QuickSpeech: The preparation was very time-consuming, because the pitch really has to fit perfectly and you should also plan time in advance for accompanying advertising measures. With regard to the pitch, you also get specific coaching on preparation. Follow-up work should not be underestimated either: Of course, you have to be prepared in terms of resources for the corresponding inquiries and also the increasing interest on the day and in the aftermath of the show.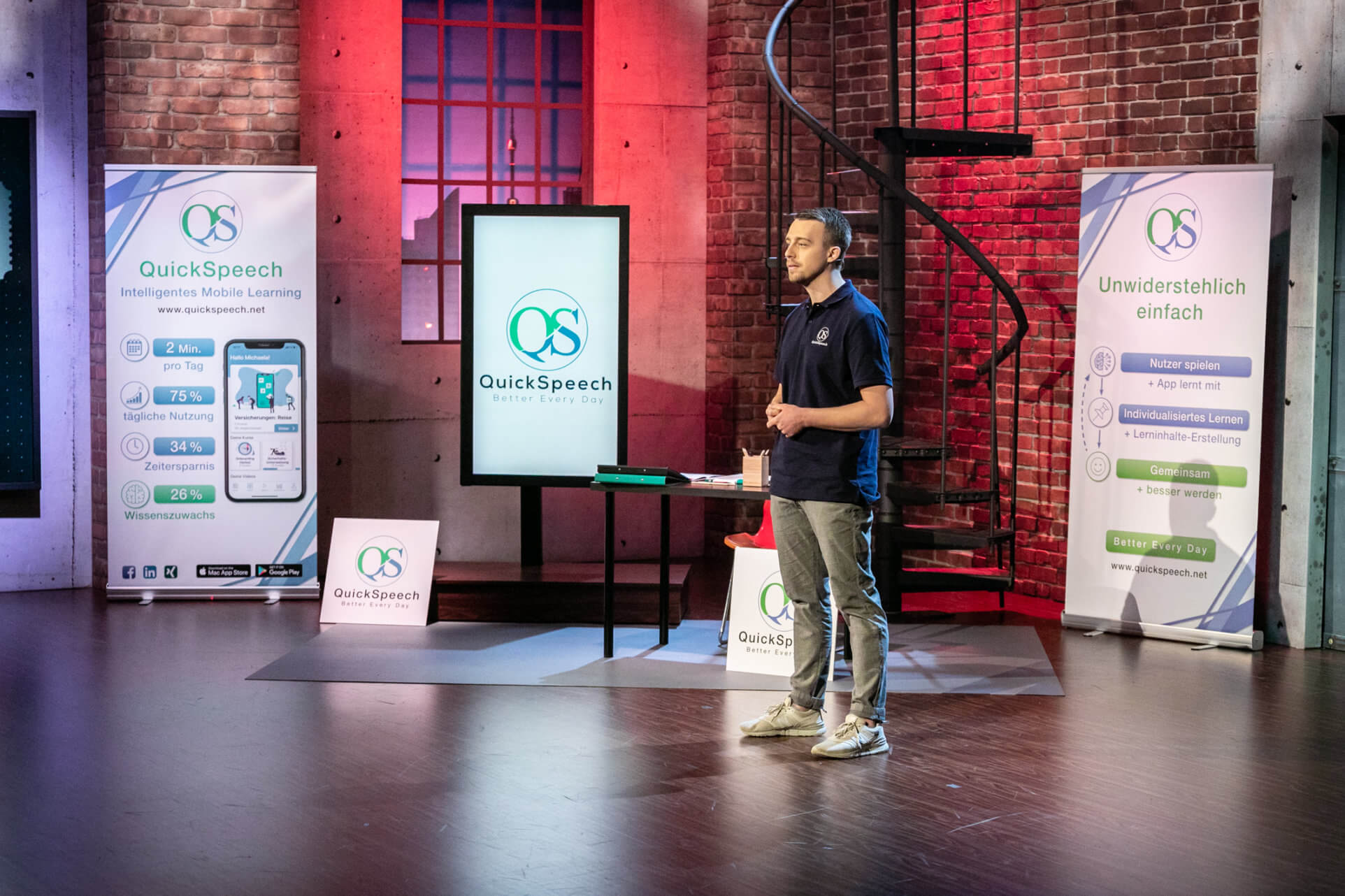 What advice would you give to other participants or those who are thinking about taking part?
SchuBu: There are a lot of applicants and the competition is naturally great, but if you can participate as a company, then you absolutely have to take advantage of the opportunity. It is a very good advertising platform.  But you have to remember that it can take quite some time from recording to broadcast. If you are developing a product, some things may have changed in such a period of time.
For the performance itself, it is advisable to have something that you can show off well, something to touch and see live. Of course, you also need to be very well versed in the business and be able to shake economic figures off your sleeve. If there are two of you, it's good if one has the product know-how and the other has the figures in his head.
QuickSpeech: The time to participate should be well chosen. We had already thought about participating a year and a half ago. However, we decided to wait until we had an even stronger market presence and an initial investment in our pocket. This also eliminates any discussion of principles, because it is not we or investors who know what is good, but the market that buys QuickSpeech. And as we all know, the market is always right!
More articles
The following articles might also interest you.